Cardiology Rapid Access Clinic
Contact Us
Useful Information
About our service
Our Rapid Access Cardiology Clinic enables patients to access expert consultation and advanced cardiac testing within 24 hours of being referred by their GP. This unique service is available only at Mater Private Day Hospital in Cherrywood, Loughlinstown, Dublin 18.
This consultant-led service is delivered by our team of eight Cardiologists, with support from our Cardiac Physiology Team and Radiologists for diagnostic testing as required.
Our Cardiologists offer a high degree of sub-specialisation expertise to treat the widest range of heart problems. This ensures patients receive the most up-to-date and widest range of diagnostic and therapeutic options, individually tailored to their specific needs.
Appointments are available Monday to Friday, with a dedicated referral pathway to ensure patients are triaged and seen within 24 hours of referral.
For referrals and appointments
GPs can send referrals on Healthlink
Tel: 01 698 4861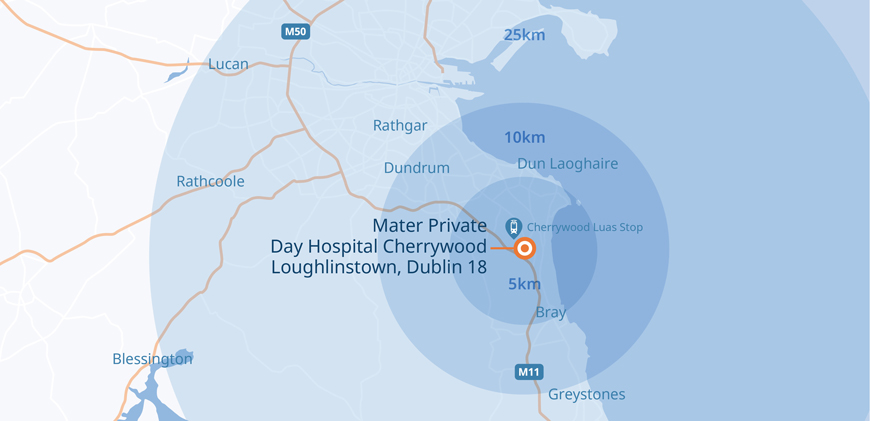 Our consultants
Where is Mater Private Day Hospital Cherrywood located and how do I get there?
Mater Private Day Hospital Cherrywood is easily accessible by car from the M50 and via public transport (LUAS and Dublin Bus). Parking is available in the underground car park.
For further information click here.
Find out more