Urgent Cardiac Care
Contact Us
Useful Information
About our service
When you need urgent cardiac care, time doesn't wait.
Mater Private Dublin provides Urgent Cardiac Care services 24 hours a day, 7 days a week and is the only private hospital in Ireland to do so. This service is available to walk-in patients, with or without GP referrals.
Mater Private Cork provides Urgent Cardiac Care Monday to Friday from 9am to 5pm. A GP referral is required.
Our dedicated service is available to patients who have urgent cardiac symptoms such as:
Chest pain
Palpitations
Breathlessness
In both locations, patients will receive immediate phone triage by a cardiology nurse specialist, prompt and comprehensive assessment on arrival, rapid access to non-invasive cardiology services, immediate Cath Lab access if required and same-day cardiologist consultant evaluation.

---
Dublin
24 hours a day, 7 days a week
Call 1800 247 999

Cork
Monday to Friday from 9am to 5pm
Call 021 601 3333
The process
A cardiology nurse specialist will take your call and will discuss your symptoms with you and put an action plan in place. If necessary, you will be asked to come immediately into us where we will be ready to look after you.
Depending on the nature of your symptoms, you will be advised to do one of the following:
Come directly to Urgent Cardiac Care at Mater Private Heart & Vascular Centre.
Go directly to your nearest Accident and Emergency Department.
Present in Mater Private Heart & Vascular department for a dedicated appointment.
The decision will be to ensure you receive the most appropriate and timely care, based on your symptoms.
---
Rapid access to care
On arrival, you will immediately be entered into a system of care which ensures rapid access to assessment, diagnosis and appropriate treatment.
You will have an initial assessment which may include the following:
Review / History / Assessment
Blood tests
ECG
Depending on the outcome of your assessment and tests, we will discuss the next steps with you.

Whatever your symptoms, from the moment you enter the Heart and Vascular Centre, you will be treated with the utmost courtesy, compassion and competence by a team of specialists whose total focus is cardiac patient care.

---
We would like to remind GPs that we can only accept patients with a GP referral for our cardiac service. We are unable to accept walk-in patients who do not have a GP referral.

You can refer your patients to our Urgent Cardiac Care service, which is available Monday to Friday from 9am to 5pm.
We accept any urgent GP referral for same day review patients and new patients.
Outside Urgent Cardiac Care hours and on weekends, we offer a 24-7 cardiology consultant on call cover for the hospital. We can facilitate admissions if the patient can be transported to the hospital by a family member or friend. Unfortunately, we do not offer an ambulance service.
If your patient is experiencing stable cardiac symptoms, you can contact the Director of Nursing/Assistant Director of Nursing/Senior Nurse Manager to request an admission. Your request will be discussed with consultant on call and accepted if appropriate.
For patients with active chest pain, if a pre-hospital ECG shows STEMI the National Primary PCI reperfusion protocol should be followed, and the ambulance directed to the regional PCI centre, Cork University Hospital.
Patients with chest pain, suspected cardiac breathlessness, heart failure, or arrhythmia can be seen (patients with private health insurance cover, or on a self-pay basis).
Our service is not suitable for the following patients, and we advise that patients should attend another hospital facility instead:
Patients who need ventilation/ICU level care;
Patients with acute neurology symptoms or suspected stroke admissions (even if they are patients of our cardiology service).
Follow-up care
A cardiologist and cardiac nurse specialist will advise you about any further appointments or tests that you may need, once your care and treatment is completed.
You will be given follow-up advice for when you leave the department and advised to call us if you have any further problems.
Your review appointments will be scheduled as necessary.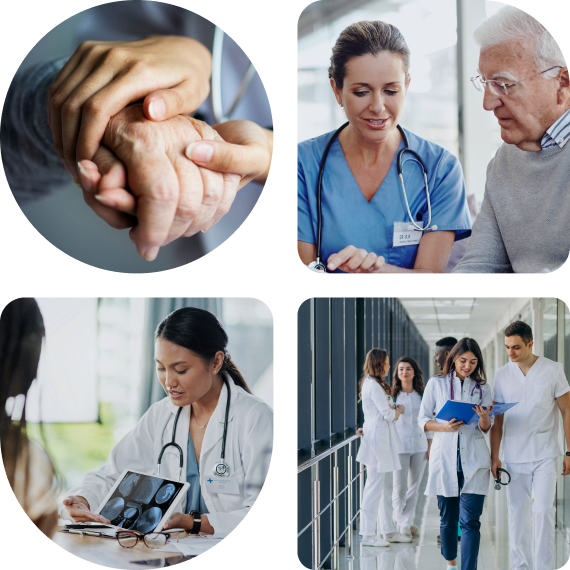 ---

Our Urgent Cardiac Care Service in Dublin
---
Dublin
Urgent Cardiac Care pricing and insurance
Learn more
Cork
Urgent Cardiac Care pricing and insurance
Learn more