How to Refer
Healthcare Professionals can use a number of different mechanisms to refer a patient to any of Mater Private Network's services.
A comprehensive list of these services can be found below. The main referral mechanisms are as follows:
Electronic Referrals are an easy process to refer your patients for consultant appointments.
By using your patient management system, you can instantly refer patients to Mater Private Hospitals in Dublin and Cork as well as to Mater Private's Day Hospitals in Cherrywood, South Dublin and Northern Cross, North Dublin, and to our Outreach Clinics in Navan, Mullingar & Drogheda.

Address your patient referral to "Dear Doctor" if you wish for your patient to be seen as quickly as possible, or to a specific consultant if you prefer, and send it to us electronically via your practice management system.
Benefits:

Reduces lead time for appointments
Easy to use system of referring
Diagnostic results & updates are sent to the referring doctors electronically
Provides quick access to the highest quality of care for patients

Please follow these steps to use Healthlink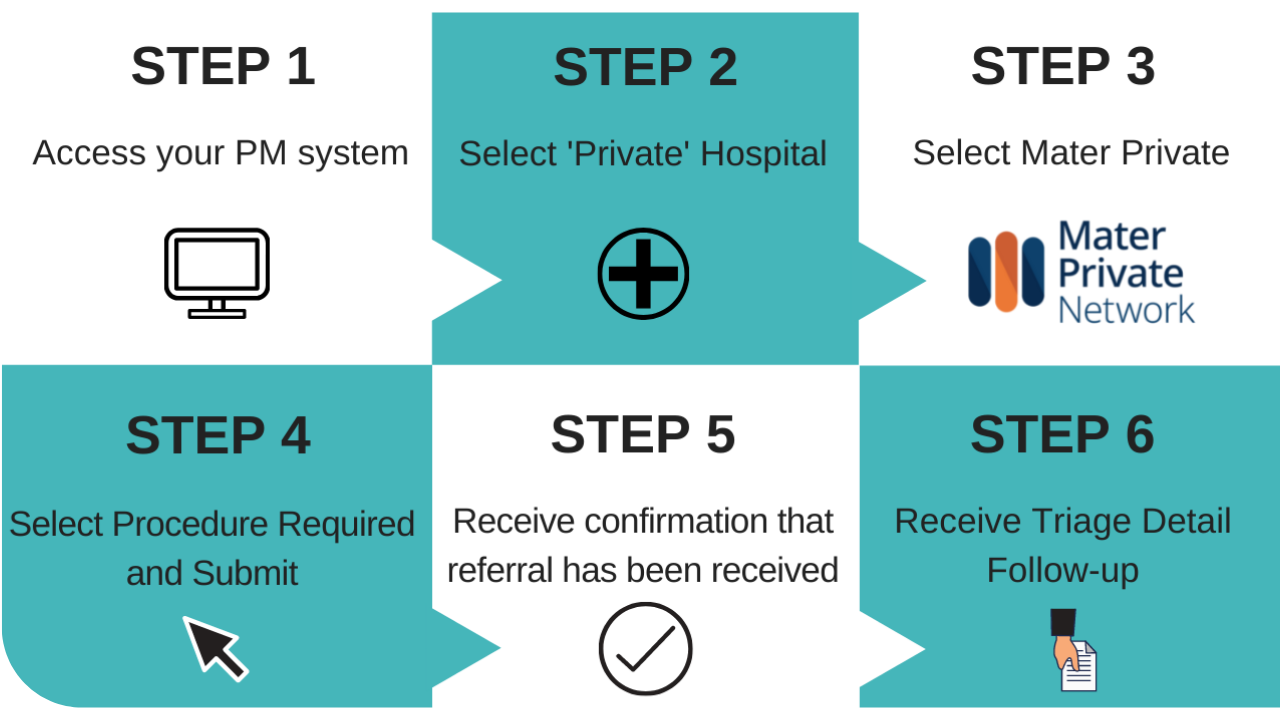 ---
How to refer to Day Hospitals
Referrals can be sent directly to our centralised administration team by patients or referring doctors, for immediate triage and appointment scheduling. Referrals can also be sent via HealthLink or HealthMail.
Mater Private Day Hospitals are seamlessly integrated into Mater Private Network of experts, consultants, facilities, and technology – the same team working together to deliver the same expert care, in new locations.
Tips for Referring Doctor

Referrals addressed to Dear Doctor will be clinically triaged and allocated to the appropriate next available clinic.
Where specific tests or imaging are requested, please indicate on the referral.
If unsure of the specific testing or imaging required, please note as query. Following triage and/or patient assessment, the consultant will order as appropriate.