Cardio-Oncology
Contact Us
Useful Information
Cardio-oncology is an emerging subspecialty that concentrates on identifying, monitoring and treating cardiovascular diseases caused or worsened by cancer therapies. The main aim of cardio-oncologists is to reduce the potential side effects of cancer treatments on your heart.

About our service
Treatments like chemotherapy and radiotherapy can help people with cancer live longer. However, they also have many possible side effects, one of which is causing or exacerbating heart disease. This side effect is known as cardiotoxicity.
Cardio-oncology is a specialist type of care for people who have cancer and who have heart disease or who are at risk of developing heart disease during or after their cancer treatment. Certain groups of people may be at higher risk of developing cardiotoxicity. As a result, additional assessments may be needed before starting any cancer therapy.
While cardiologists treat patients with heart disease, and oncologists treat patients with cancer, cardio-oncologists diagnose, manage, and treat heart disease in people who have cancer. Cardio-oncologists help to make sure that you get the most effective cancer treatment with the least risk of damage to your heart. They work closely with other specialists in Mater Private Hospital to decide on the best care plan for every single patient.
Who we care for
We evaluate, manage, and treat people who have been diagnosed with or are being treated for cancer and who:
Are at risk of getting heart disease.
Have existing heart disease.
Develop heart disease or heart complications after cancer therapy.
Our services
We provide advice and support to patients who are at risk of heart disease or who already have heart disease before they start their cancer therapy.
We carry out a detailed evaluation, to help identify specific potential cardiovascular risk, before commencing cancer treatment.
We perform regular cardiac imaging and blood tests to screen for any signs of compromise to the heart.
We discuss cancer treatment alternatives with the patient's oncology team.
We formulate a plan for each patient to prevent, manage and treat any heart conditions that may arise.
We provide lifestyle advice for after completion of cancer treatment, to help reduce future risk of heart disease and maintain good health.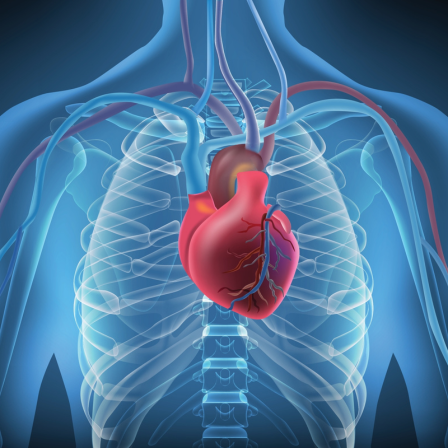 Cancer and cardiotoxicity
What is cardiotoxicity? Cardiac (heart) toxicity or cardiotoxicity is when your heart muscle is damaged by your cancer treatment. It can mean that your heart may not be able to pump blood through your body as efficiently as it should.
Our consultant
Find out more