Prof. Michelle McNicholas
Radiology
Locations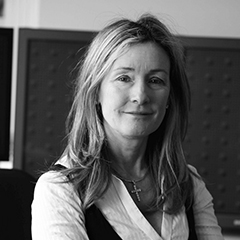 Areas of Expertise
Abdominal image guided biopsy. Brachytherapy. Breast imaging and biospsy. Gynaecologic imaging. Image guided therapeutic intervention. Prostate cancer imaging.
About
Education & Experience
Prof. Michelle McNicholas is a consultant radiologist at Mater University Hospital and Mater Private Hospital, and associate professor of radiology at UCD. She is a graduate of Trinity College Dublin and completed her radiology training with the Faculty of Radiologists at the Royal College of Surgeons in Ireland. She did sub-specialist fellowship training in abdominal imaging and intervention for two years at the Massachusetts General Hospital, Boston and held the academic post of assistant professor at Harvard University Medical school. Prof. McNicholas worked for a further three and a half years as a consultant radiologist at the Beth Israel Deaconess Medical Centre in Boston as head of genitourinary imaging.
Special Interests
Since her return to Dublin, her areas of interest and expertise include abdominal radiology, prostate and gynaecologic imaging and image-guided interventions. She has worked with Dr. Michael Maher, radiation oncologist, helping to deliver prostate seed implant and brachytherapy for over 15 years and performs transperineal prostate biopsies. She has recently introduced a new treatment (SpaceOAR delivery) for patients undergoing prostate radiation therapy which greatly helps in reducing possible side effects associated with this treatment. Mater Private Hospital is the only hospital in the Republic of Ireland to offer this innovative procedure. She has lectured extensively on the radiology of prostate cancer, prostate cancer diagnosis and interventions. She is involved in the training of radiologists for the Faculty of Radiologists, RCSI.
Our Services
Mater Private Network offers a comprehensive range of services across all health areas and in a choice of locations. Have a look at our service list and if you don't see what you are looking for, please contact us directly.
Learn more