Our Care Team
In addition to your consultant who is taking care of you, there is a team of people involved in your care, who all work together to make your treatment as comfortable as possible.
Consultant Radiation Oncologist
This is the doctor who will decide and advise you on the best course of treatment for your condition and will manage your ongoing treatment and care.
Our Radiation Oncologists are: Dr. Mazen El Bassiouni and Dr. Lorraine Walsh.
Medical Registrar
A doctor who works closely with the Consultant in monitoring your progress.
Radiation Therapists
The radiation therapists will oversee your care and are central to your experience in the unit. They are responsible for the day to day delivery of your treatment.
Physics Team
Physicists, in consultation with the Consultant Radiation Oncologists create your treatment plan and carry out the quality assurance programme of the treatment machines essential to the safe delivery of patient care.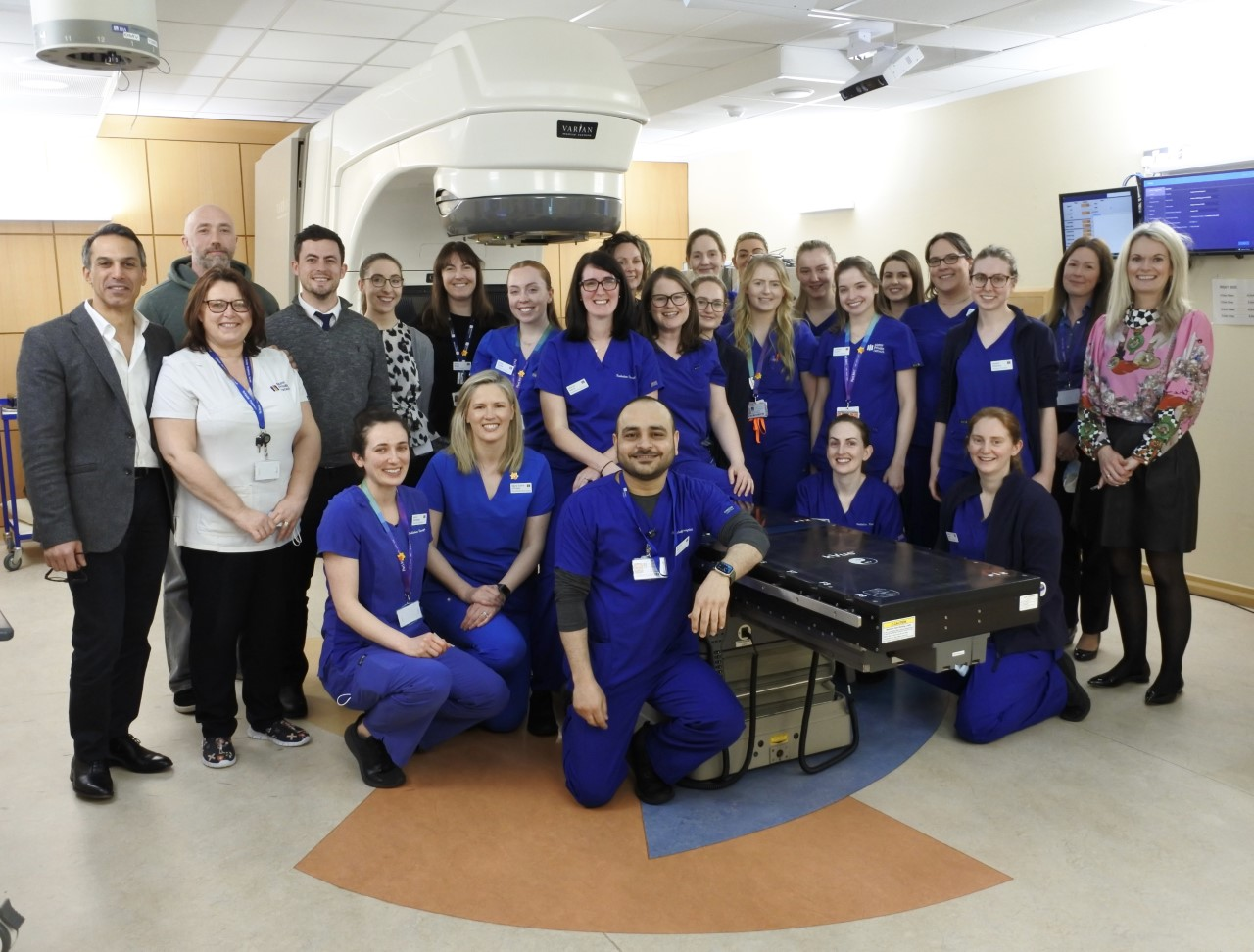 Nursing
The nursing team are here to support you on the management of side effects and to monitor your well being throughout the course of your treatment. They can also provide you with any information and any support you might need during your treatment.
Dietetics
A dietitian will be available to assist you with your dietary requirements if needed.
Administration Team
Staff who carry out the administrative duties to support all department staff and patients as required.
Multisciplinary Team
Our medical staff attends the multi-disciplinary team meetings which take place in the University Hospital. At these meetings, a team of experts meet to discuss the individual care plan for each patient.