Dr. Mazen El Bassiouni
Oncology (Radiation Oncology)
Secretary contact details
Locations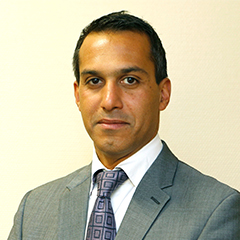 Areas of Expertise
CNS tumours. Gasronintestinal cancer. HDR brachytherapy. Head and neck cancer. Prostate cancer. Radioactive seed implantation.
About
Education & Experience
Dr. El Bassiouni qualified in Cairo University in 1995. He completed his radiation oncology training in Cairo University Hospital and University Hospital Zurich where he mastered intensity modulated radiation therapy (IMRT) techniques in the treatment of head and neck and prostate cancer. Dr. El Bassiouni acquired a masters (MSc) and doctorate (MD) in clinical oncology. He is also a fellow of the Royal College of Radiologists (FRCR-London). Dr. El Bassiouni has multiple peer-reviewed international publications in prostate, head and neck and gastrointestinal cancers. Dr. El Bassiouni started working in Ireland in 2008 and he established the first head and neck IMRT treatment in St Luke's Hospital in Dublin, he joined Mater Private as a consultant in radiation oncology in 2010.
Special Interests
Prostate cancer, radioactive seed implant brachytherapy and high dose rate (HDR) brachytherapy. Gastrointestinal cancer, head and neck cancer, central nervous system tumours.
Our Services
Mater Private Network offers a comprehensive range of services across all health areas and in a choice of locations. Have a look at our service list and if you don't see what you are looking for, please contact us directly.
Learn more