25th August 2023
Irish expert at helm of new European Guidelines on treatment of heart attacks
The European Society of Cardiology (ESC) has published new cardiology guidelines on acute coronary syndromes. The expert-led taskforce delivering the guidelines was chaired by Irish heart health expert, Professor Robert Byrne, Director of Cardiology at Mater Private Network and Professor of Cardiovascular Research at RCSI University of Medicine and Health Sciences.
Heart disease is the number one cause of death in women and men in Ireland. Put simply, the heart requires a constant supply of blood to function normally. If blood flow is impeded in an artery supplying the cardiac muscle, this is known to medical professionals as acute coronary syndrome.
Acute coronary syndrome (ACS) is a key focus area of the new guidelines, which provide detailed advice on treatment and are accessible online here. The guidelines will be instrumental in paving the way for doctors across Europe as they seek to improve patient care in the field of heart health, and in particular, the management of unstable angina and other related conditions.
Speaking from the European Society of Cardiology Congress in Amsterdam, Prof. Robert Byrne of Mater Private Network and RCSI University of Medicine and Health Sciences, commented:
"The new guidelines highlight that time is critical to effective treatment and so, chest pain that lasts for more than 15 minutes and/or recurs within one hour should be taken very seriously. Other symptoms of cardiac distress include sweating, pain in the shoulder or arm, and indigestion. We recommend that anyone experiencing these symptoms contact emergency medical services immediately, day or night.
"Studies suggest that women go underdiagnosed for heart problems and thus we hope these guidelines will serve as call to action to healthcare professionals to ensure female patients receive evidence-based care at all times and remain alert to the symptoms when treating women."
He continued: "Heart disease is the number one cause of death in women and men globally and as national leaders in cardiovascular care in Ireland, the team at Mater Private and RCSI University are passionate about propelling the field forward to streamline patient care to drive better outcomes for patients."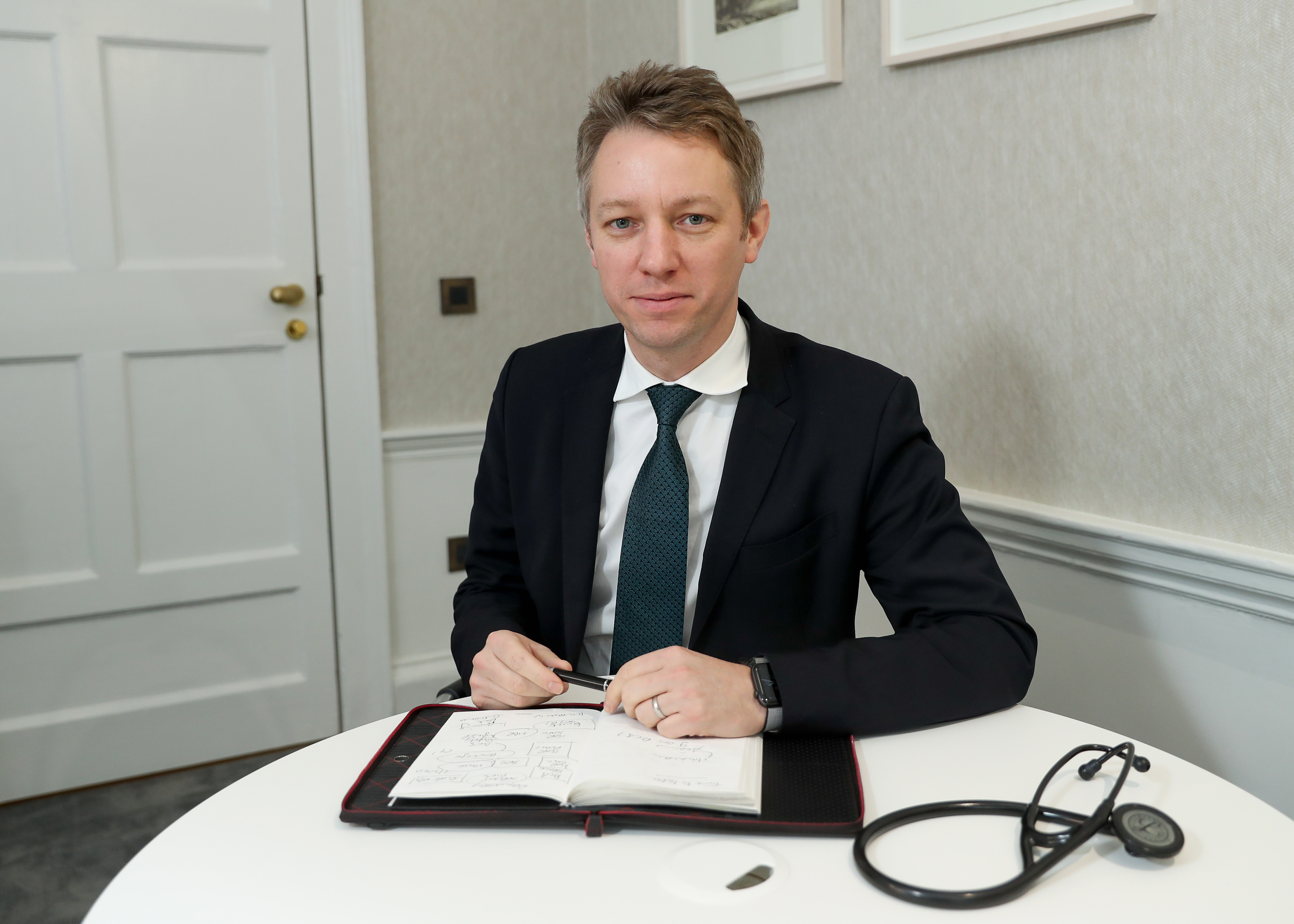 Six key takeaways from the report include:
Time is critical for treatment: anyone experiencing chest pain lasting more than 15 minutes or recurring within one hour, along with other symptoms such as sweating, shoulder/arm pain, or indigestion, should call emergency services immediately.
Women are also at risk: it is a common misconception that acute coronary syndromes primarily affect men. Women are also at risk and should seek immediate medical help if they have symptoms. Knowing this, the report states that healthcare providers must make a concerted effort to ensure that women receive evidence-based care.
Acute coronary syndrome is a spectrum of conditions: severity of ACS ranges from unstable angina (no irreversible heart damage) to various levels of myocardial infarction (heart attack), which can involve irreversible heart muscle damage. Despite this, management of conditions follows the same principals in each.
Long-term management: after an ACS event, continuing care is critical. This is because patients are at increased risk of a repeat event. Medication and the adoption of proactive lifestyle changes such as diet, exercise, smoking cessation, and limiting alcohol will be a factor in preventing future events.
Acute coronary syndrome and cancer: patients with cancer have a higher risk of ACS and the guidelines include new recommendations for their management. This may involve balancing heart health and cancer treatments, including potentially interrupting cancer therapy if it is contributing to ACS.
Patient perspectives are vital: healthcare professionals are encouraged to respect and incorporate patients' preferences, needs, and values in clinical decisions. Patients should be informed about risks and options and be included in decision-making as much as their condition allows.
The European Society of Cardiology Congress 2023 is the world's largest gathering of cardiovascular professionals and is taking place between 25 to 28 August 2023 in Amsterdam, Netherlands.
The ESC Guidelines for the management of acute coronary syndromes have been published in the European Heart Journal and are available online here.
With cardiology centres in both Dublin and Cork, Mater Private Network is Ireland's leading provider in cardiovascular care offering a complete range of heart and vein-related services, provided by some of the most renowned specialist cardiologists in the world.