Prof. Mensud Hatunic
Diabetes, Endocrinology
Secretary contact details
Locations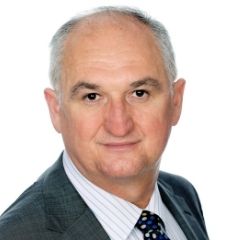 Areas of Expertise
Diabetes mellitus. Thyroid disorders. Pregnancy with diabetes and endocrine disorders. Reproductive endocrinology. Adrenal disorders. Calcium and bone metabolism. Lipids.
About
Education & Experience
Assoc. Prof. Mensud Hatunic is a Consultant Endocrinologist at the Mater Private Hospital, Mater Misericordiae University Hospital and the National Maternity Hospital Holles Street and UCD Associate Clinical Professor, Medicine & Medical Specialties, UCD School of Medicine, UCD. He received his primary medical qualification from Trinity College University of Dublin in 1998. His specialist training was conducted at St. James's, Beaumont and St. Vincent's Hospitals and Addenbrookes Hospital Cambridge. He was awarded research degree Doctor in Medicine (MD), from Trinity College University of Dublin for a thesis on glucose metabolism in patients with hereditary hemochromatosis.
Our Services
Mater Private Network offers a comprehensive range of services across all health areas and in a choice of locations. Have a look at our service list and if you don't see what you are looking for, please contact us directly.
Learn more