Prof. James McCarthy
Cardiothoracic Surgery
Secretary contact details
Locations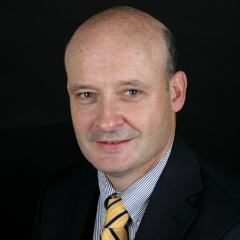 Areas of Expertise
Coronary artery bypass surgery. Mitral valve repair. Aortic valve surgery and aortic surgery.
About
Education & Experience
Prof. McCarthy studied medicine at UCD. He pursued cardiothoracic surgical training, initially in Dublin and later at the Cleveland Clinic Foundation, Ohio, where he later achieved the post of chief resident in cardiac surgery. While there he was awarded the Rene Favaloro fellowship in cardiac surgery.
Since returning to Ireland he has been programme director for the Cardiothoracic Surgical Training Scheme. He has been director of the Cardiothoracic Surgical Department and director of Heart & Lung Transplantation at Mater Hospital. He has been the president of the Irish Heart Foundation.
Special Interests
Prof. McCarthy's special interests include coronary artery bypass graft surgery, mitral valve repair surgery, aortic valve surgery, aortic surgery and less invasive surgery.
Clinical Research & Professional Memberships
Prof. McCarthy has research interests in mitral valve repair surgery and aortic valve surgery, coronary surgery and transplantation. He is a member of the Irish Cardiac Society and a member of the European Association of Cardiothoracic Surgeon and a member of the International Society of Heart & Lung Transplantation.
Our Services
Mater Private Network offers a comprehensive range of services across all health areas and in a choice of locations. Have a look at our service list and if you don't see what you are looking for, please contact us directly.
Learn more