Prof. Ivan Casserly
Cardiology
Secretary contact details
Locations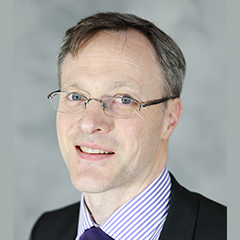 Areas of Expertise
Carotid artery stenting. General cardiology. Interventional cardiology. Peripheral artery disease. Renal artery stenting. Structural heart and valve disease. General cardiology.
About
Education & Experience
Prof. Casserly graduated from NUI Galway in 1993. Following completion of a medical SHO scheme at the Mater Hospital, he completed an internal medicine residency at the Mayo Clinic. Thereafter, a fellowship in general cardiology at the Cleveland Clinic and additional training in interventional cardiology at Barnes Jewish Hospital and the Cleveland Clinic, focusing on coronary intervention and peripheral endovascular intervention, and the interventional treatment of structural heart disease. Following this training, Prof. Casserly, worked at the Denver VA Medical Center and the University of Colorado for seven years. During that time, he developed a successful peripheral endovascular program at both hospitals and participated in a pre-existing interventional structural heart disease program. He was promoted to the position of associate professor at the University of Colorado in July, 2011.
Special Interests
In addition to the treatment of coronary artery disease, his practice is focused on providing care for patients with peripheral artery disease (e.g., lower extremity claudication, critical limb ischemia, renal artery stenosis, cerebrovascular disease including carotid artery stenosis) and structural heart disease (e.g. mitral valve stenosis and regurgitation, aortic stenosis, patent foramen ovale, atrial septal defects, paravalvular leaks, hypertrophic cardiomyopathy with outflow tract obstruction, left atrial appendage exclusion).
"I am confident that the excellent infrastructure offered by the Mater Private Heart & Vascular Centre and the team approach to care, allows us to provide the highest level of care for patients."
Our Services
Mater Private Network offers a comprehensive range of services across all health areas and in a choice of locations. Have a look at our service list and if you don't see what you are looking for, please contact us directly.
Learn more