Prof. Helen Fenlon
Radiology
Locations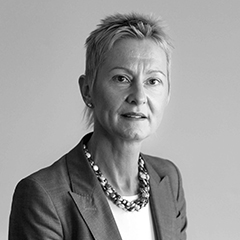 Areas of Expertise
Abdominal imaging. Body imaging. CT colonography. GI oncology. Liver MRI. Mammography. Pancreatic imaging. Pancreatic intervention.
About
Education & Experience
Prof. Fenlon is a consultant radiologist at the Mater Misericordiae University Hospital, Breast Check and Mater Private Hospital, and a clinical associate professor at UCD School of Medicine and Medical Science.
She graduated from UCD in 1989, undertook her pre-fellowship training in radiology at Faculty of Radiologists of the Royal College of Surgeons in Ireland and the Mater Misericordiae University Hospital from 1992 to 1996 before undertaking a fellowship in body imaging at Boston Medical Centre and Boston University from 1996 to1998. Prof. Fenlon was a staff radiologist and section head of oncology imaging and assistant professor of radiology at Boston Medical Centre and Boston University from1998 to 1999 and obtained American Board of Radiology Certification in 1999.
Clinical Research & Professional Memberships
She has been involved in many research projects that were grant-funded by the RSNA, Irish Cancer Society, Health Research Board, and Science Foundation of Ireland and has over 100 scientific presentations / exhibits, 80 scientific publications, 100 invited lectures, 10 book chapters and one book to her name.

Our Services
Mater Private Network offers a comprehensive range of services across all health areas and in a choice of locations. Have a look at our service list and if you don't see what you are looking for, please contact us directly.
Learn more