Prof. Donna Eaton
Cardiothoracic Surgery
Secretary contact details
Locations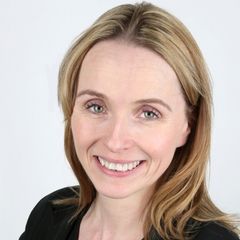 About
Special Interests
Prof. Eaton has extensive experience in minimally invasive surgery including thoracoscopic (VATS) and robotic surgery (RATS). Since taking up consultant practice in Ireland, she has expanded the range of minimally invasive surgical approaches and specialist procedures offered to patients in the Republic. She was the first surgeon in Ireland routinely offering thoracic surgery patients robotic resection and offers a number of specialist procedures, not previously available to patients within Ireland.
Prof. Eaton specialises in:

Emphysema surgery
Offering both minimally invasive surgery and endobronchial valve insertion for lung volume reduction
Left atrial appendage clipping
For stroke prevention in patients with atrial fibrillation
Thoracoscopic sympathectomy
Division of the sympathetic chain can be safely performed for management of palmar hyperhidrosis (sweaty hands), facial flushing or indeed life-threatening cardiac arrhythmias (VF and VT, including prolonged QT syndrome)
Lung cancer surgery
In addition to minimally invasive surgery she has extensive experience in bronchoplastic resections (including distal airway reconstruction) and extended resections for lung cancer
Chest wall tumours
Major airway surgery
Including tracheal resection
Airway interventions
Stent, laser, cryotherapy and debulking
Metastastectomy
Mediastinal surgery
Including thymectomy for myasthenia gravis
Pleural disease
Benign (pneumothorax and empyema) and malignant pleural disease (pleural effusion)
Clinical Research & Professional Memberships
She is the Head of Thoracic Surgery at the Mater Misericordiae University Hospital and is the lead for Robotic Thoracic Surgery in the unit. Prof. Eaton was awarded a PhD from King's College University, London for her research in molecular and cellular biology. She has published a number of high impact peer reviewed articles and continues to have an active research and publication portfolio. Her current research interests include extended pleural decortication for mesothelioma, lung volume reduction surgery and cardiac denervation techniques.
She is involved in education and surgical training and teaches both UCD and RCSI medical students. She is actively involved in surgical training through both the SCTS (Society of Cardiothoracic Surgery, UK and Ireland) and EACTS (European Society of Cardiothoracic Surgeons). As well as being involved with the setting of board examinations for cardiothoracic surgery, she teaches minimally invasive lobectomy in Berlin for EACTS, and is course director of the ST4 thoracic surgery course in the UK.
Our Services
Mater Private Network offers a comprehensive range of services across all health areas and in a choice of locations. Have a look at our service list and if you don't see what you are looking for, please contact us directly.
Learn more