Mr. Robert Acheson
Ophthalmology
Secretary contact details
Locations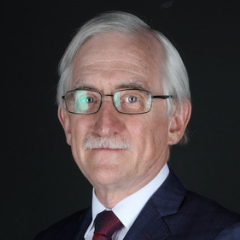 Areas of Expertise
Medical and surgical retina, cataract surgery.
About
Education & Experience
Queen's University Belfast
Royal Victoria Hospital Ophthalmology Department
Medical Research Council UK
Moorfields Eye Hospital
Consultant Ophthalmic Surgeon since 1985
Special Interests
Diabetic retinopathy
Macular degeneration
Retinal detachment surgery
Cataract surgery
Clinical Research & Professional Memberships
Publications on diabetic retinopathy and sickle cell retinopathy
Member of Club Jules Gonin, Royal College of Ophthalmologists and Irish College of Ophthalmologists
Our Services
Mater Private Network offers a comprehensive range of services across all health areas and in a choice of locations. Have a look at our service list and if you don't see what you are looking for, please contact us directly.
Learn more