Mr. Jürgen Mulsow
Colorectal Surgery, General Surgery
Secretary contact details
Locations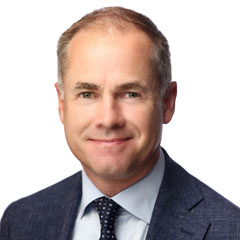 Areas of Expertise
Cytoreductive surgery and HIPEC for metastatic and advanced colorectal cancer, appendix cancer and peritoneal malignancy including pseudomyxoma peritonei. Laparoscopic and robotic surgery for colorectal cancer and benign colorectal disorders. Proctology, including treatment of rectal bleeding, haemorrhoids, fissure, anal fistula. General surgery including groin hernia repair. Lower GI endoscopy.
About
Mr. Jürgen Mulsow is a Consultant Colorectal, Peritoneal Malignancy & General Surgeon at the Mater University Hospital and at Mater Private Network in Dublin. He is an Associate Clinical Professor of Surgery at University College Dublin. He in the current Chair of the Division of Surgery at the Mater Hospital and is the Surgical Cancer Lead at the Mater Private Hospital. He is the National Representative and board member for the EuroPMP (pseudomyxoma peritonei) Cost Action and the National Representative for the Peritoneal Malignancy subcommittee of the ACPGBI. He is a former national representative for the European Society of Coloproctology and a former member of the boards of the Irish Society of Gastroenterology and the Royal Academy of Medicine in Ireland.
Education & Experience
Mr. Mulsow is an honours graduate (MB BCh BAO, 2000) of UCD and was awarded the Degree of Doctor of Medicine (MD) in 2006 for investigative work in Crohn's disease performed at the Conway Institute, UCD. He completed surgical training in Ireland (FRCS, 2010) before undertaking a fellowship in colorectal surgical oncology in Erlangen, Germany. He was awarded the Bennett Medal in 2007 and the Association of Surgeons Great Britain and Ireland Gold Medal in 2010 for first place in the Intercollegiate Examination, UK and Ireland. In 2012, he was awarded the Association of Coloproctology Great Britain and Ireland Travelling Fellowship to the United States and in the same year was appointed as Consultant Surgeon to the Mater Misericordiae University Hospital.
Special Interests
Mr. Mulsow has developed a specialist practice in the care of patients with colorectal and appendiceal cancer, both primary and metastatic. He played a leading role in the establishment of the National Centre for Peritoneal Malignancy at the Mater Misericordiae University Hospital treating patients from throughout Ireland who have been diagnosed with advanced colorectal cancer, appendix cancer, pseudomyxoma peritonei and peritoneal mesothelioma. He also treats patients with benign colorectal disorders including inflammatory bowel and diverticular disease and anorectal disorders including haemorrhoids, fissure and fistula.
Interviews
Mr. Mulsow on Hospital Live RTE One discussing abdominal cancer.
Our Services
Mater Private Network offers a comprehensive range of services across all health areas and in a choice of locations. Have a look at our service list and if you don't see what you are looking for, please contact us directly.
Learn more