Mr. Felip Vallmanya
Urology
Secretary contact details
Locations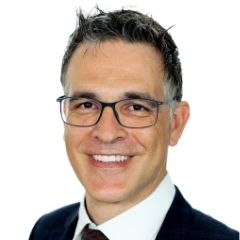 About
Mr. Felip R. Vallmanya has broad experience in the diagnosis and treatment of urologic cancer and prostate disorders. He is an expert in laparoscopic and endoscopic surgery, in the treatment of pelvic floor disorders, and especially in the treatment of urinary incontinence in men and women.
Education
Bachelor of Medicine and Surgery at the Faculty of Medicine of the University of Lleida (UdL), 1999.
Urology specialist with medical resident training in the Urology Service and Chair of Hospital del Mar, Autonomous University of Barcelona (UAB), 2007.
Fellow of the European Board of Urology (FEBU), Brussels, Belgium, 2012.
Master's Degree in Clinical Management. Universitat Oberta de Catalunya (UOC), 2018.
Experience
Urology resident at Hospital Universitari del Mar, Barcelona (June 2002-June 2007).
Consultant Urologist at Hospital Universitari del Mar, Barcelona (July 2007-October 2007).
Consultant Urologist at Arnau de Vilanova University Hospital, Lleida (October 2007- June 2019).
Consultant Urologist at Clínica Nostra Senyora del Perpetuo Socorro, Lleida (September 2012- May 2019).
Memberships
Member of the European Association of Urology (EAU).
Member of the Irish Society of Urology (ISU).
Member of the Catalan Society of Urology (SCU).
Member of the Spanish Association of Urology (AEU).
Member of the International Continence Society (ICS).
Our Services
Mater Private Network offers a comprehensive range of services across all health areas and in a choice of locations. Have a look at our service list and if you don't see what you are looking for, please contact us directly.
Learn more