Mr. Ashley Poynton
Spinal Surgery
Locations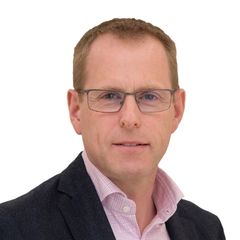 Areas of Expertise
Cervical spine disorders. Degenerative conditions of the spine. Scoliosis. Spinal deformity. Spinal trauma. Spinal tumours.
About
Education & Experience
Mr. Ashley Poynton is a committed and highly experienced spinal surgeon with international fellowship training in spinal surgery.
Having completed his orthopaedic higher surgical training under the auspices of the Royal College of Surgeons in Ireland in 2001 Mr. Poynton was awarded The Certificate of Specialist Training and admitted onto the Specialist Register of the Irish Medical Council.
Following on from this he underwent further sub-speciality training over two years based at the Hospital for Special Surgery (Cornel University), and Sloan-Kettering Memorial Hospital, Manhattan, New York, USA. This spinal fellowship training programme is world class and involved high volume exposure to all aspects of spinal surgery, including minimally invasive surgery, degenerative, deformity, trauma and spinal oncology. It also involved a fellowship in metabolic bone diseases, a combination of laboratory and clinical research focusing particularly on biology of bone healing and fusion enhancement. Mr. Poynton also has a strong academic background with an MD from TCD in 2000 and over 50 publications in peer review journals along with five textbook chapters.
Following his return from fellowship in 2003, Mr. Poynton was appointed to the Mater Misericoridae Hospital (incorporating the National Spinal Injuries Unit), Cappagh National Orthopaedic Hospital and the National Rehabilitation Unit as a Consultant Orthopaedic Spine Surgeon. His major focus was to develop and enhance the National Spinal Injuries Unit and create a multidisciplinary team capable of undertaking highly complex spinal surgery.
Mr. Poynton is now working in full-time private practice since 2011. He has created The Poynton SpineCare Institute and aims to develop the Institute into the premier spinal clinic in Ireland for the delivery of comprehensive multidisciplinary care for a wide spectrum of spinal disorders.
Mr. Poynton was appointed as the clinical director for spine and orthopaedics at Mater Private Network in 2023.
Our Services
Mater Private Network offers a comprehensive range of services across all health areas and in a choice of locations. Have a look at our service list and if you don't see what you are looking for, please contact us directly.
Learn more