Dr. Tamás Tahin
Cardiology
Secretary contact details
Locations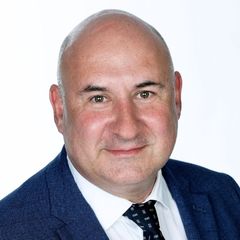 Areas of Expertise
Cardiac arrhythmias. Catheter ablation. Implantable cardiac devices. Structural heart disease.
About
Education & Experience
Dr. Tamás Tahin is a Consultant Cardiologist at Mater Private Network, Dublin. Dr. Tahin graduated as a doctor from Pécs University, Hungary in 1996 and completed his initial cardiology training in 2004. He went on to complete his specialist training in electrophysiology in Leipzig, Germany in 2000. He successfully passed the European Heart Rhythm Association (EHRA) certification examination of Clinical Electrophysiology in 2015 and the EHRA examination of Cardiac Implantable Electronic Devices in 2016. He joined Mater Private Network in Dublin in 2022.
Special Interests
Dr. Tahin has more than twenty years' experience in the treatment of arrhythmia through catheter ablation and implantable devices. His main interest is the catheter ablation of atrial fibrillation, as well as performing a high number of cardiac pace generators.
Clinical Research & Professional Memberships
In addition to his clinical work, he actively participates in developing and introducing new methods to reduce radiation exposure for patients and clinical staff during invasive electrophysiology procedures. He is also the author and co-author of more than 20 peer-reviewed clinical papers and book articles. He is a member of the European Heart Rhythm Association.
Catheterization Laboratory trailer, Mater Private Network Heart and Vascular Centre
Our Services
Mater Private Network offers a comprehensive range of services across all health areas and in a choice of locations. Have a look at our service list and if you don't see what you are looking for, please contact us directly.
Learn more