Dr. Róisín Colleran
Cardiology
Secretary contact details
Locations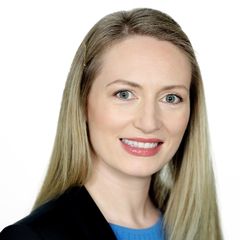 Areas of Expertise
Angioplasty and stenting. Optical coherence tomography. Coronary physiology. Coronary stent technologies. Antithrombotic therapy in patients undergoing PCI. Patients at high bleeding risk undergoing PCI, and prevention and management of myocardial revascularisation failure.
About
Education & Experience
Dr. Colleran studied medicine at the National University of Ireland, Galway and graduated in 2007. She undertook her internship and basic specialist training in general internal medicine at University Hospital Galway and Mayo Clinic, Rochester, Minnesota. She was awarded Membership of the Royal College of Physicians (MRCPI) in 2009.
She completed specialist training in cardiology with the Royal College of Physicians of Ireland (RCPI) in University Hospital Galway and the Mater Misericordiae University Hospital, Dublin, and was awarded her Certificate of Satisfactory Completion of Specialist Training in Cardiology (CSCST) by the RCPI in 2016. She completed a sub-speciality fellowship in electrophysiology and catheter ablation of cardiac arrhythmias at the Mater Private Hospital, Dublin. She underwent further sub-specialty training in coronary and structural intervention at the German Heart Centre Munich, an international centre of excellence in both the provision of cardiovascular care and the conduct of clinical trials in patients undergoing cardiac interventions.
Special Interests
Dr. Colleran's specialty interests include general and interventional cardiology. Her areas of expertise include cardiac catheterisation, angioplasty and stenting, quantitative coronary angiography, optical coherence tomography, and coronary physiology. Her specific areas of interest are high-risk patient and lesions subsets undergoing percutaneous coronary intervention, patients at high bleeding risk, antithrombotic therapies in patients undergoing coronary stenting, drug-eluting stent and balloon technologies, myocardial revascularisation failure and structural intervention.
Professional memberships include the Royal College of Physicians of Ireland, the Irish Cardiac Society, the European Society of Cardiology, the American College of Cardiology, and the European Association of Percutaneous Coronary Intervention (EAPCI).
Dr. Colleran is involved in the Cardiovascular Research Institute Dublin.
Catheterization Laboratory trailer, Mater Private Network Heart and Vascular Centre
Interviews
Dr. Colleran on the Elaine Show (Virgin Media) discussing women and heart disease.
Our Services
Mater Private Network offers a comprehensive range of services across all health areas and in a choice of locations. Have a look at our service list and if you don't see what you are looking for, please contact us directly.
Learn more