Dr. Pat O'Neill
Orthopaedics & Sports Medicine
Secretary contact details
Locations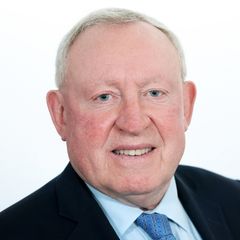 Areas of Expertise
Non-surgical orthopaedic and musculoskeletal injury. Occupational injury. Sports injury. Sports medicine.
About
Dr. Pat O'Neill is a medical consultant in orthopaedic and sports medicine at Mater Private Hospital and Cappagh National Orthopaedic Hospital in Dublin; and University lecturer in orthopaedic sports medicine at Trinity College Dublin. He specialises in the diagnostic assessment, investigation and treatment of sports injuries, and occupational and general non-surgical orthopaedic and musculoskeletal injuries, conditions and disorders in collaboration with radiology, rheumatology, neurology, orthopaedic surgery and other medical and surgical specialists and consultants at Mater Private Hospital and Cappagh National Orthopaedic Hospital.
He is past dean (2006-08) of the faculty of sports and exercise medicine of the Royal College of Surgeons in Ireland (RCSI) and Royal College of Physicians of Ireland (RCPI); chairman of the Medical Advisory Committee of Irish Rugby Football Union, member of the Anti-Doping Disciplinary Committee of the Irish Sports Council; and member of the of the Gaelic Athletic Association and medical member of the Medical Scientific Welfare Committee and Anti-Doping Disciplinary Panel of the Gaelic Athletic Association. He was former chairman of the Overtraining Committee, and a founder member of the Gaelic Games Doctors Association.
Our Services
Mater Private Network offers a comprehensive range of services across all health areas and in a choice of locations. Have a look at our service list and if you don't see what you are looking for, please contact us directly.
Learn more