Dr. Kushal Chummun
Gynaecology
Secretary contact details
Locations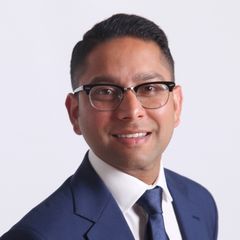 Areas of Expertise
Ovarian cyst. Endometriosis. Fibroid. Prolapse. Urinary incontinence. Minimally invasive gynaecology surgery. Robotic gynaecology surgery. Outpatient hysteroscopy.
About
Education & Experience
Dr. Chummun qualified in UCD in 2004. He completed his specialist training in the highly competitive Irish training scheme and has worked in a number of hospitals across the country before being appointed as a permanent consultant in the Rotunda and Connolly Hospital.
Special Interests
Dr. Chummun provides a wide range of benign gynaecology services including menstrual dysfunction, pelvic pain, fertility issues, ovarian cysts, fibroid, endometriosis, prolapse, urinary incontinence, abnormal smears, and cancer risk reducing surgery.
His area of expertise is minimally invasive gynaecology surgery which is associated with less pain, a quicker recovery and a shorter hospital stay.
Clinical Research & Professional Memberships
He has a fellowship in advanced pelvic surgery and gynaecology laparoscopy and is a certified robotic gynaecology surgeon. In pursuing his interest in gynaecology and especially minimally invasive surgery he has taken courses and observership programmes in Detroit, Sydney and London. Dr. Chummun is an honorary clinical lecturer with the Royal College of Surgeons in Ireland.
Our Services
Mater Private Network offers a comprehensive range of services across all health areas and in a choice of locations. Have a look at our service list and if you don't see what you are looking for, please contact us directly.
Learn more