Dr. Jerome Coffey
Oncology (Radiation Oncology)
Secretary contact details
Locations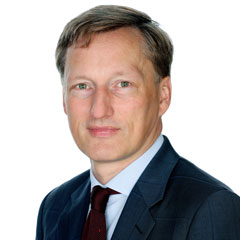 Areas of Expertise
Genito-urinary cancer. Breast cancer.
About
Education & Experience
Dr. Coffey qualified from Trinity College Dublin in 1993. On completion of basic medical training in Ireland he joined the training programme in radiation oncology in St. Luke's Hospital, Dublin gaining both Irish and UK specialist qualifications.
Clinical Research & Professional Memberships
After clinical fellowships in the Princess Margaret Hospital in Toronto he moved to the Academic Urology Unit at the Royal Marsden Hospital in the UK where he completed clinical and lab-based research in urological cancers with peer-reviewed publications in Clinical Oncology, the International Journal of Radiation Oncology, Biology & Physics, Genes, Chromosomes & Cancer, the British Journal of Cancer, Radiotherapy & Oncology and the International Journal of Andrology.
Our Services
Mater Private Network offers a comprehensive range of services across all health areas and in a choice of locations. Have a look at our service list and if you don't see what you are looking for, please contact us directly.
Learn more