Dr. James Ryan
Endocrinology
Secretary contact details
Locations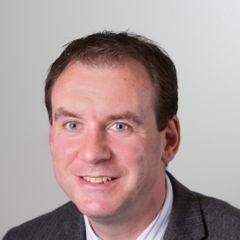 Areas of Expertise
General internal medicine. Sports medicine. Internal medicine. Diabetes.
About
Dr. James Ryan received his primary medical degree from UCD in 1999. His early training was in the Mater Misericordiae University Hospital in Dublin. He received his membership of the Royal College of Physicians of Ireland in 2003 and was appointed to the higher medical training scheme in endocrinology and diabetes mellitus in 2004.
Dr. Ryan worked in Beaumont, Cork University, Limerick Regional, Waterford Regional and Galway University Hospitals in his years as registrar and specialist registrar in endocrinology and diabetes and in general medicine.
He completed a Masters in Sports Medicine in UCC in 2007. On completion of his specialist training, he accepted a post as an honorary clinical and research fellow in Addebrooke's Hospital in Cambridge and also in Cambridge University. He was appointed as consultant endocrinologist and physician at the Bon Secours Hospital, Tralee in January 2012 before joining Mater Private Hospital Cork in April 2016.
Dr. Ryan's areas of research and special interest include genetic forms of diabetes and insulin resistance. He maintains an interest in sports medicine and is currently doctor to the Limerick Hurling Teams. He was appointed a fellow of the College of Sports Medicine in 2015.
Our Services
Mater Private Network offers a comprehensive range of services across all health areas and in a choice of locations. Have a look at our service list and if you don't see what you are looking for, please contact us directly.
Learn more