Dr. Claire Gavin
Diabetes, Endocrinology
Secretary contact details
Locations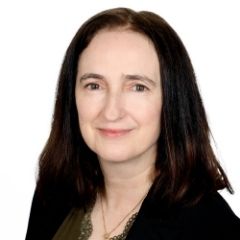 Areas of Expertise
Diabetes. Overweight and obesity. Lipids. Endocrine disorders.
About
Education & Experience
Dr. Gavin is a medical graduate of UCD, 1993. She received higher specialist training in Ireland, the USA and Canada, including a fellowship in immunology and immunotherapy from the Medical College of Wisconsin. Dr. Gavin practised as a consultant endocrinologist at The Ottawa Hospital/University of Ottawa, before returning to Ireland. She has practised as a consultant endocrinologist at Mater Private Hospital since 2013.
Special Interests
Diabetes and weight management.
Clinical Research & Professional Memberships
RCPI
Irish Endocrine Society
Our Services
Mater Private Network offers a comprehensive range of services across all health areas and in a choice of locations. Have a look at our service list and if you don't see what you are looking for, please contact us directly.
Learn more