Dr. Barry Kelleher
Gastroenterology
Secretary contact details
Locations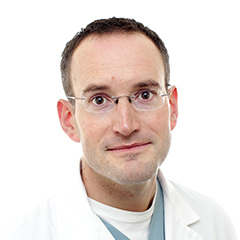 Areas of Expertise
Hepatology. Endoscopic ultrasound. ERCP. Viral hepatitis. Colon cancer. Biliary disease.
About
Education & Experience
Dr. Barry Kelleher graduated from UCD in 1995 and completed Intern and SHO training in Mater Hospital and Mayo Clinic, Rochester, Minnesota. He completed the SpR training scheme in gastroenterology from 1998 to 2003 that included awarding of an MD thesis and a fellowship in advanced endoscopy at the Academic Medical Centre in Amsterdam. Dr. Kelleher moved to Harvard's Beth Israel Deaconess Medical Centre, Boston, Massachusetts in 2003 completing advanced fellowships in interventional endoscopy and hepatology before taking up a consultancy post there in 2005. He returned to Ireland in September 2006 and has worked as a gastroenterologist and hepatologist at Mater Misericordiae University and Mater Private Hospitals since that time.
Special Interests
His particular interest is interventional endoscopy, colonoscopy and hepatology.
Our Services
Mater Private Network offers a comprehensive range of services across all health areas and in a choice of locations. Have a look at our service list and if you don't see what you are looking for, please contact us directly.
Learn more