4th July 2023
Mater Private Network joins the "Wall of Stars" as a EuroSafe 5-Star Premium Imaging Site
Mater Private Network has been awarded the EuroSafe 5-Star Premium Imaging Site status, covering our locations in Eccles Street, Northern Cross, and Cherrywood.
EuroSafe Imaging is the European Society of Radiology's flagship initiative, designed to support and strengthen medical radiation protection across Europe, following a holistic, inclusive approach. The EuroSafe Imaging Stars identify and recognise imaging facilities worldwide that embody best practice in radiation protection. This comprehensive process involves a detailed evaluation of 24 criteria, demonstrating robust radiation protection protocols and practices, provision of information to patients, quality improvement initiatives, clinical audit, and demonstration of research activities in relation to radiation protection.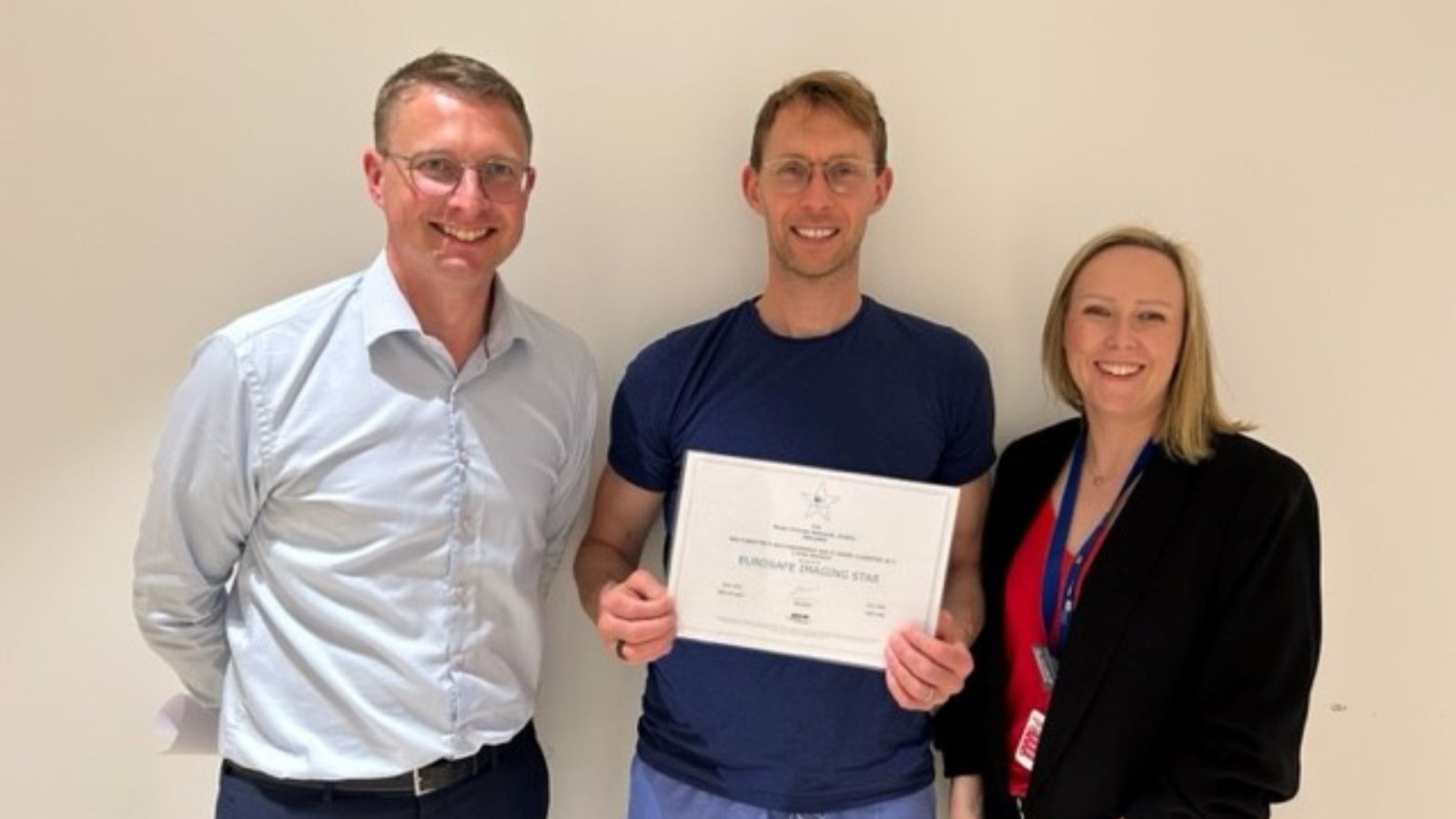 The EuroSafe Imaging Star rating is valid for three years (until June 2026), at which time it will be reviewed and re-evaluated in line with industry standards. Mater Private Network is one of only three hospitals in Ireland to have received a 5-star premium rating, and one of the country to be listed on the EuroSafe Imaging 'Wall of Stars'.
This incredible achievement is the thanks to the hard work and dedication of our Diagnostic Imaging team, who strive for excellence every single day to deliver the best quality of care to our patients.
Susan Maguire, Chief Physicist, Diagnostic Imaging, said, "We are delighted to have achieved a 5-Star Premium rating from the European Society of Radiology's Eurosafe Imaging Stars. This initiative recognises imaging facilities that embody best practice in radiation protection and is a testament to the Diagnostic Imaging team's efforts to optimise the use of radiation in medicine. These efforts promote and enhance a safety culture and raise awareness on radiation protection for both staff and patients at the Mater Private Network."