28th March 2023
Mater Private Network Limerick Launches Cookbook to Support Patients During Radiotherapy
Filled with nutritious recipes, Nourish Cookbook supports patients, doctors and dietitians alike!
Eating well during radiotherapy treatment for cancer needn't be a chore and it is a vitally important part of ensuring good treatment outcomes for patients. That is precisely why the dietetics team at Mater Private Network's Mid-Western Radiation Oncology Centre in Limerick have released the Nourish Cookbook.
Nourish is a carefully curated compilation of recipes and tips put together by Niamh Corkery, Senior Dietitian in Radiation Oncology at Mater Private Network, together with her colleagues at the Mid-Western Radiation Oncology Centre in Limerick.
The specialised nature and precision targeting of radiotherapy means that even a modest reduction in weight can have an impact of the efficacy and duration of treatment. With a firm understanding that nourished patients simply do better, Niamh hopes that these delicious and nutritious recipes help people maintain their weight and strength during cancer treatment.
With recipes from past patients, local chefs, food bloggers and staff, plus advice about avoiding treatment side-effects and tips for keeping active during treatment, the Nourish Cookbook is an essential companion for those undergoing radiotherapy or indeed family and friends who are seeking to support patients undergoing treatment.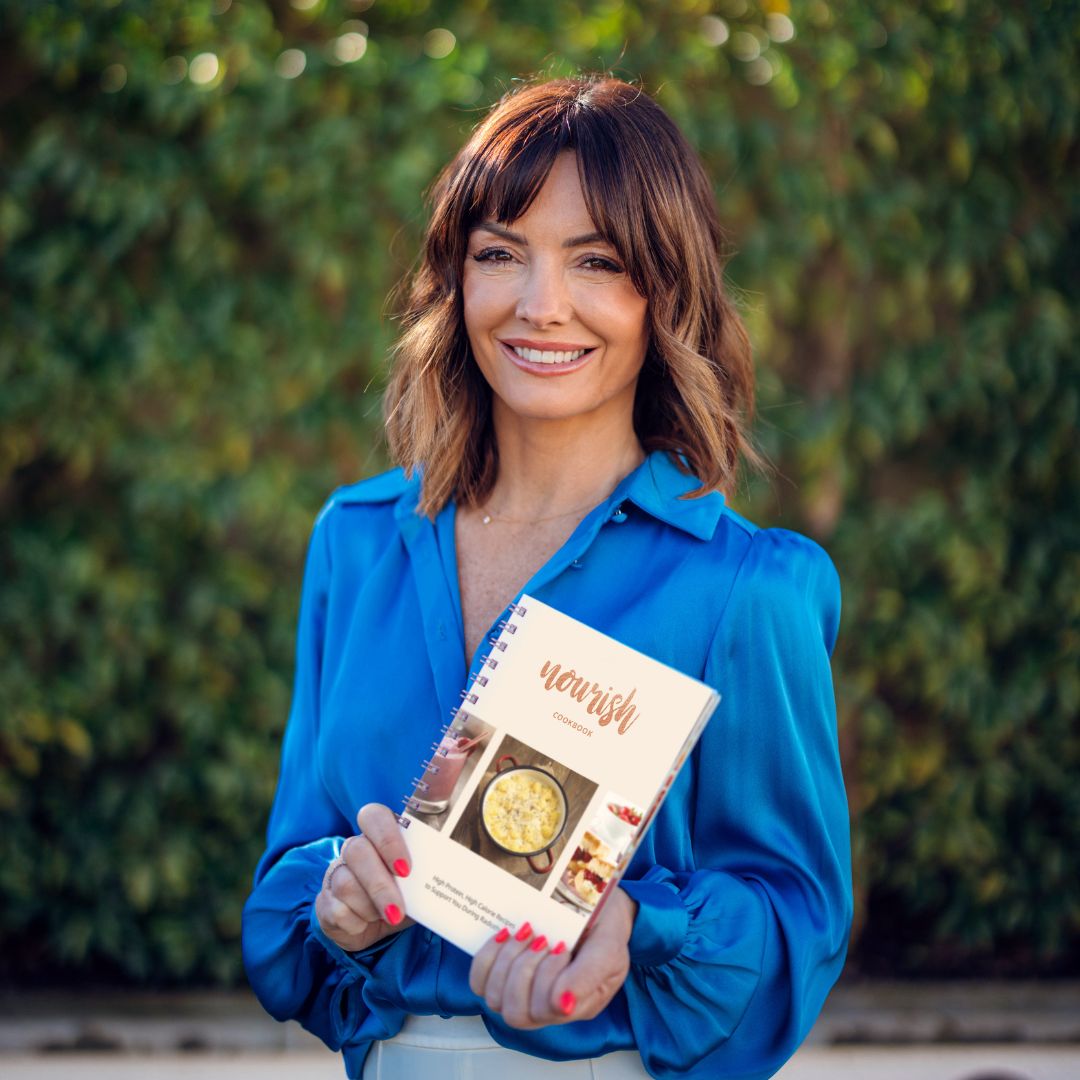 Commenting on the launch Niamh Corkery, Senior Dietitian in Radiation Oncology at Mater Private Network's Mid-Western Radiation Oncology Centre in Limerick, said:
"I am absolutely thrilled to see the Nourish Cookbook come to life after many months of hard work. During my clinical work as a dietitian at Mater Private Network in Limerick, I saw that many of my patients struggled to get the correct nutritional value from their food while undergoing radiation therapy.
Maintaining weight is also vitally important to ensure that the patient's mask fits tightly with no gaps. I found myself recommending many recipes, so it made sense to make them all available in one place. Indeed, now that Nourish is available, free of charge, and in an easily accessible digital format, we hope that it will support patients beyond our Network and across Ireland.
Nourish has been a labour of love for everyone involved and so it was our pleasure to enjoy some recipes from the cookbook with past patients and colleagues brought to life by our friends at Hook & Ladder restaurants. We are inspired every day by the patients we care for; we hope the new Nourish Cookbook will make the time during treatment a little more positive and encourage everyone to give these recipes a try".
Dan's Apple Cake appears in the Nourish Cookbook and was created by Denis O'Grady (otherwise known as Dan), one of Niamh's past patients. Reflecting on his recipe Denis commented:
"It's a no-fuss cake which is like a one stop pot: everything gets mixed in together and you really can't go wrong with it. When you're going through treatment, regular food often isn't appealing, but this is tasty and a better alternative to store-bought bakes. I hope others will now get to enjoy it!"
The Mid-Western Radiation Oncology Centre in Limerick first opened its doors almost twenty years ago, and since then has been the only specialist radiotherapy treatment centre in the mid-west region. It is operated by Mater Private Network in partnership with Mid-Western Hospitals Development Trust on the grounds of University Hospital Limerick. Here, expert teams offer a wide range of radiotherapy treatment options for both public and private patients, a unique partnership that meets a profound community need and has ensured equity of access for over 10,000 cancer patients to date across Limerick, Cork, Tipperary, Clare, Galway, Kerry.
Throughout the years of operation, Mater Private Network has invested significantly into leading healthcare technology and have built a strong reputation for medical innovation and the provision of high acuity care. Following significant investment into a fully digital care pathway last year, the centre continues to invest in facilities and capabilities. A new state-of-the-art CT scanner has just been installed and, the first of a new generation of linear accelerators (for radiotherapy cancer treatment) is being installed at present. This will be the first of its kind in the country and will offer greater access to high quality care for the patients of Limerick and the surrounding areas.
Each of these new innovations ensure the Mater Private Network continues to deliver high-quality, high-speed precision radiotherapy for even more patients, with the added benefit of greater comfort and shorter treatment times.