Vaginal Relaxation Syndrome
What is vaginal relaxation syndrome (VRS)?
Vaginal relaxation syndrome (VRS) is defined as the increase in the inner diameter of the vaginal wall. It can cause loss of friction and sexual satisfaction for both you and your partner.
---
What are the causes of VRS?

Vaginal relaxation syndrome is common after childbirth and is caused by your vaginal wall being overstretched. Congenital connective tissue weakness and a natural decrease in collagen production due to aging are also to blame.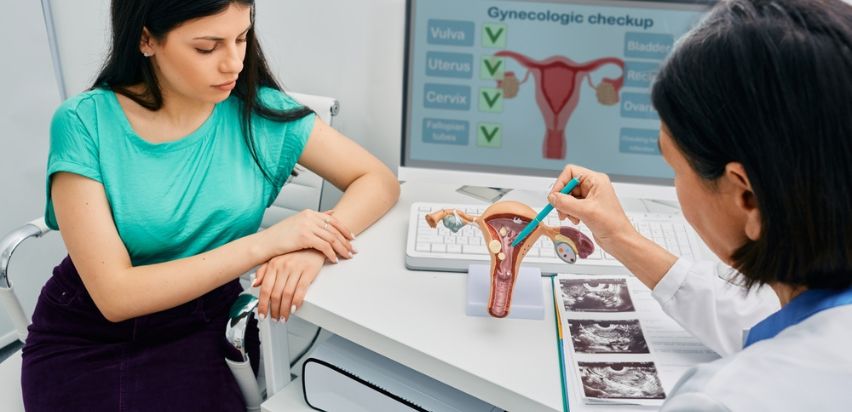 What are the traditional treatment options for VRS?
Until now, effective results could only be achieved through invasive surgery, such as anterior and posterior vaginal plastic surgery which can result in post-operative complications.
---
What is transvaginal laser treatment for VRS?
Transvaginal laser treatment is a non-surgical laser treatment.
As we age, collagen fibres to lose their strength and elasticity, reducing our urinary control. Issues which contribute to this include childbirth, obesity, hysterectomy, menopause, smoking and surgery.
Transvaginal laser therapy effectively restructures and restores damaged tissue, simulating collagen production and restructuring of the vaginal walls.
---
What is IntimaLase ® Laser Treatment?
IntimaLase ® is used to treat vaginal relaxation syndrome.
The laser simulates collagen production and restructuring of the vaginal walls. With IntimaLase ® this tightens the vaginal canal enabling greater sexual satisfaction.
---
What happens during the laser treatment?
The laser treatment is virtually painless with no incisions, no ablation (surgical removal of body tissue), cutting, bleeding or stitches. A special handpiece, similar to the speculum used during a smear test, is inserted into your vagina. The area is then treated with laser pulses to target specific tissue leaving surrounding tissue undamaged. Two laser sessions with a one-month interval are recommended. No special pre-op preparations or post-op precautions are necessary, and you can return to normal activities immediately.
Advantages of laser treatments
15-minute walk-in/walk-out procedure
Incisionless and virtually painless
No ablation, cutting, bleeding or stitches
No anaesthesia or antibiotics needed
High success rate and patient satisfaction