COVID-19 Testing Centre - Cork
At Mater Private Network our priority at all times is to protect the health, safety and well-being of our patients and staff.
Mater Private Cork has an on-site Testing Centre in order to facilitate pre-procedure COVID-19 tests for our patients. Please find below all the relevant information about the Testing Centre, and the screening and testing process.
Mater Private Cork Testing Centre is located in the hospital. There is access for wheelchair users.
All patients who are due to have a general anaesthetic or a bronchoscopy must have a COVID-19 test beforehand, in accordance with Health Protection Surveillance Centre (HPSC) guidelines. If you cannot make your appointment or decide not to be tested, your surgery or procedure will not go ahead.
We now accept pre-op COVID-19 tests that have been performed in an accredited centre, within 48-72 hours of procedure. The result must be a full written (printed) report with a complete set of patient demographics including patient name, date of birth, MRN. The type of sample taken (NP swab) must be evident. We require an RT-PCR test, no other testing modalities are acceptable and the written report should specify that this is a PCR test. Text message results are not an acceptable format.
Due to social distancing and the high volume of patients, we kindly ask patients to adhere to the allocated appointment time. Please do not arrive early or late for your appointment.
Due to social distancing requirements, there is a limited waiting area in the Testing Centre.
If you wish to drive to the hospital, there is parking available.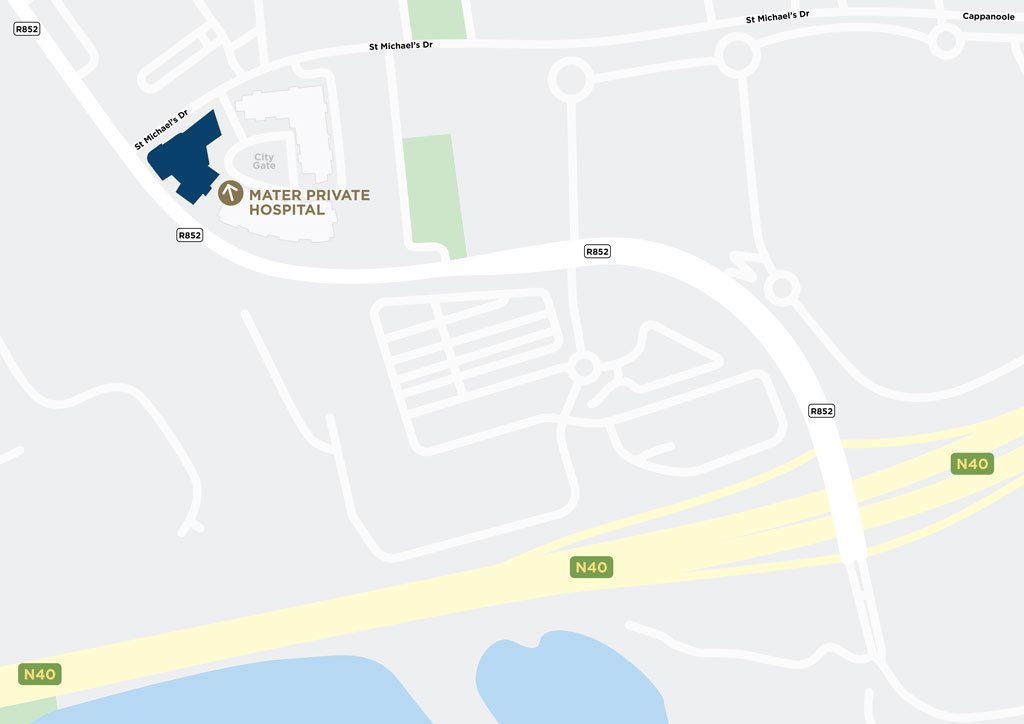 COVID-19 Testing Process
The test involves a nurse placing a swab in the back of your throat and up one nostril to the back of the nose. This test may be uncomfortable, but does not take long. Your visit to the COVID-19 Testing Centre should only take 15 minutes.
Patients who will need to be tested for COVID-19 will receive a phone call 14 days prior their surgery or procedure for screening. Questions for this screening follow the HPSC guidelines and include a Mater Private risk assessment.
Find out more