Prof. Tom Moran
ENT, Paediatrics
Secretary contact details
Locations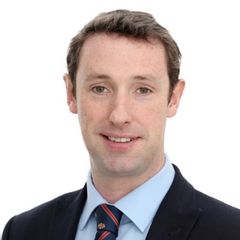 Areas of Expertise
Adult ENT. Head and neck oncology. Benign thyroid and salivary gland allergy. Sinus disease. Surgery otology.
About
Education & Experience
Prof. Tom Moran, FRCS DOHNS MRCS MCh BSc, Consultant Otolaryngologist at Mater Private Hospital specialises in adult ENT care, with a focus on head and neck masses, otology, thyroid, nose and sinus, and salivary glands.
Our Services
Mater Private Network offers a comprehensive range of services across all health areas and in a choice of locations. Have a look at our service list and if you don't see what you are looking for, please contact us directly.
Learn more