Prof. Peter MacMahon
Radiology
Locations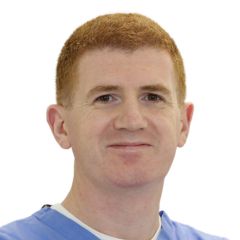 Areas of Expertise
Emergency radiology. Neuro-imaging.
About
Prof. Peter J. MacMahon is a consultant radiologist with specialty interests in emergency radiology, musculoskeletal imaging, spine and joint intervention, and neuroradiology.
He is a graduate of UCD Medical School and obtained his general radiology training at the Mater Misericordiae University Hospital before travelling to Boston to work at Massachusetts General Hospital, a major hospital of Harvard Medical School. During his time in Boston he completed clinical fellowships in musculoskeletal imaging and intervention, and subsequently emergency radiology.
Prof. MacMahon interprets the full range of musculoskeletal pathologies including sports injuries, spinal disorders, and tumours. Prof. MacMahon has a specific interest in targeted injections of the spine and joints using fluoroscopy, ultrasound or CT. Prof. MacMahon's additional area of expertise is the imaging of emergency conditions, non-traumatic and traumatic. Prof. MacMahon promotes and researches the use of advanced imaging to aid in the rapid diagnosis and treatment of patients who present to the emergency department.
Our Services
Mater Private Network offers a comprehensive range of services across all health areas and in a choice of locations. Have a look at our service list and if you don't see what you are looking for, please contact us directly.
Learn more