Prof. Kevin Mulhall
Orthopaedics
Secretary contact details
Locations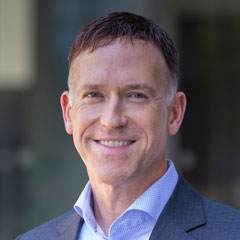 Areas of Expertise
Hip and knee. Young adult hip. Hip and knee reconstruction. Arthroplasty and revision surgery. Joint preservation. Complex trauma.
About
Education & Experience
Prof. Kevin Mulhall is a consultant orthopaedic surgeon at Mater Private Hospital Dublin, specialising in hip and knee conditions. He is also currently clinical professor of orthopaedic surgery in UCD and clinical assistant professor of surgery at TCD. Previously, he was a clinical lecturer in NUIG and assistant professor of Orthopaedic Surgery at the University of Virginia.
Prof. Mulhall obtained his medical degree from National University of Ireland, Galway where he also completed his basic surgical training programme. He went on to complete a master's degree in surgery from NUIG. He successfully completed the national higher surgical training programme in orthopaedic surgery at the end of which he was awarded a fellowship in trauma and orthopaedic surgery from RCSI. For his advanced orthopaedic training, Prof. Mulhall completed a fellowship in adult reconstructive surgery at the University of Minnesota in Minneapolis, and a fellowship in adult reconstructive surgery at the University of Virginia in Charlottesville. Returning to Europe, he completed a fellowship in trauma at the BG Unfallklinik, Germany and observership in hip preservation surgery at the Balghrist Clinic, Switzerland.
Clinical Research & Professional Memberships
Prof. Mulhall is the recipient of BOA, ABC, EFFORT and RCSI fellowships. He has published over 110 peer-reviewed articles, several book chapters and is founder of the Orthopaedic Research and Innovation Foundation (ORIF).
Our Services
Mater Private Network offers a comprehensive range of services across all health areas and in a choice of locations. Have a look at our service list and if you don't see what you are looking for, please contact us directly.
Learn more