Prof. John McCaffrey
Oncology (Medical Oncology)
Secretary contact details
Locations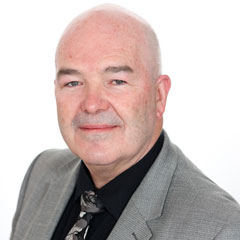 Areas of Expertise
Breast cancer. Clinical investigations. Gastrointestinal cancer. Genito-urinary malignancies. Melanoma. Prostate cancer. Testicular cancer.
About
Education & Experience
Professor John McCaffrey graduated from UCD Medical School in 1988, and completed early medical oncology training at St Vincent's Hospital Dublin. He completed a sub-specialty fellowship in general and genitourinary medical oncology at the Memorial Sloan Kettering Cancer Center in New York (MSKCC). He was appointed assistant professor and clinical attending Physician in Genitourinary Medical Oncology at MSKCC and the Cornell University Medical Center. He returned to the Mater Misericordiae University Hospital in 1999, as consultant medical oncologist, and to the Cavan General Hospital where he established a nurse-led medical oncology unit as a satellite to the Mater campus. He also practices from Mater Private Hospital. He is the author of numerous original articles in genitourinary, gastro-intestinal and breast cancers. He is a fellow of the Royal College of Physicians of Ireland. He is a former president of the Irish Society of Medical Oncology (ISMO), and was previously ISMO representative to the European Society of Medical Oncology (ESMO). He is a national specialty director (NSD) in Medical Oncology and is the American Society of Clinical Oncology (ASCO) programme director for the Irish College. He has served on a number of committees advising ESMO, ASCO and the NCCP. He is an active member of the Irish Clinical Oncology Research Group (ICORG) and the principal investigator for the Mater Campus. He was appointed UCD Associate Clinical Professor in 2011.
Our Services
Mater Private Network offers a comprehensive range of services across all health areas and in a choice of locations. Have a look at our service list and if you don't see what you are looking for, please contact us directly.
Learn more