Prof. Jim O'Neill
Cardiology
Secretary contact details
Locations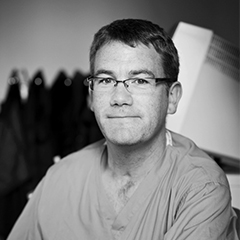 Areas of Expertise
Interventional cardiology. Heart failure and cardiomyopathy. Cardiac rhythm devices. General cardiology. Cardiac imaging. Genetic and family screening.
About
Catheterization Laboratory trailer, Mater Private Network Heart and Vascular Centre
Our Services
Mater Private Network offers a comprehensive range of services across all health areas and in a choice of locations. Have a look at our service list and if you don't see what you are looking for, please contact us directly.
Learn more