Prof. Gábor Széplaki
Cardiology
Secretary contact details
Locations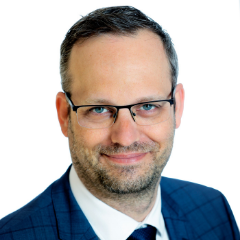 Areas of Expertise
Atrial fibrillation. Cardiac arrhythmia. Cardiac electrophysiology. Catheter ablation. General cardiology. Supraventricular tachycardias. Ventricular ectopies. Ventricular tachycardias.
About
Education & Experience
Prof. Gábor Széplaki, MD, PhD, FESC, FEHRA. Head of Cardiac Electrophysiology. Hon. Clinical Associate Professor RCSI.
Prof. Gábor Széplaki is the Head of Cardiac Electrophysiology at the Mater Private Hospital, Dublin and Clinical Lead for the Arrhythmia Centre.
Prof. Széplaki graduated as an MD at the Semmelweis University, Budapest and later completed his PhD thesis in the field of atherosclerosis. He completed his cardiology training and later worked as a senior lecturer at the Heart and Vascular Centre, Semmelweis University before joining Mater Private Hospital, Dublin. He also obtained a diploma of advanced studies in cardiac arrhythmia management at the Maastricht University Medical Centre.
Special Interests
His special interest focuses on the invasive treatment of cardiac arrhythmias, including complex ablations for atrial fibrillation or other supraventricular and ventricular arrhythmias. He introduced the approach and is the only electrophysiologist in Ireland who regularly performs zero fluoroscopy ablations for selected cases. This completely avoids the use of radiation during the treatment.
Prof. Széplaki is a certified Invasive Cardiac Electrophysiologist accredited by the European Heart Rhythm Association (EHRA). He performs a high number of ablation procedures, but he is often invited to advisory boards, serving as a faculty member at international training courses and proctors cardiac catheter ablation procedures internationally.
Clinical Research & Professional Memberships
In addition to providing care for his patients, Prof. Széplaki is interested in clinical research and is an author or co-author of more than 65 original scientific publications and book-chapters. He is involved in several national and international scientific organisations, is a member of the Electrophysiology Certification Committee of the European Heart Rhythm Association and is a fellow member of the European Society of Cardiology (FESC) and the European Heart Rhythm Association (FEHRA).
Prof. Széplaki is involved in the Cardiovascular Research Institute Dublin.
Catheterization Laboratory trailer, Mater Private Network Heart and Vascular Centre
Interviews
Prof. Gábor Széplaki on RTE Today Show discussing atrial fibrillation.
Prof. Gábor Széplaki on the Pat Kenny Show Newstalk discussing atrial fibrillation and heart rhythm disorders.
Our Services
Mater Private Network offers a comprehensive range of services across all health areas and in a choice of locations. Have a look at our service list and if you don't see what you are looking for, please contact us directly.
Learn more