Mr. Stephen Farrell
Ophthalmology
Secretary contact details
Locations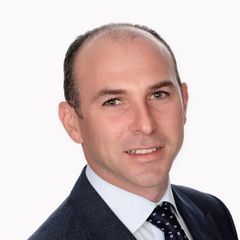 Areas of Expertise
Cataracts, strabismus, paediatric ophthalmology.
About
Education & Experience
Mr. Farrell is a consultant eye surgeon at Mater Private Hospital, and the Children's University Hospital Temple Street. He completed his higher specialist training scheme in ophthalmic surgery in Ireland before traveling to Vancouver, where he gained sub-specialist fellowship training in the area of paediatric ophthalmology and strabismus with particular interest in paediatric cataract and glaucoma.
Clinical Research & Professional Memberships
Mr. Farrell has many peer reviewed publications in international ophthalmology journals and has presented in many international eye conferences in the areas of cataract surgery, strabismus, paediatric ophthalmology and general ophthalmology. He obtained the post-graduate degree of MD for work done on retinal biochemistry in the area of glaucoma. He is a member of the European Society of Cataract and Refractive Surgeons and is actively involved in the training of non-consultant doctors in ophthalmology.
Our Services
Mater Private Network offers a comprehensive range of services across all health areas and in a choice of locations. Have a look at our service list and if you don't see what you are looking for, please contact us directly.
Learn more