Mr. Richard Hanson
Plastic Surgery, Reconstructive & Aesthetic Surgery
Secretary contact details
Locations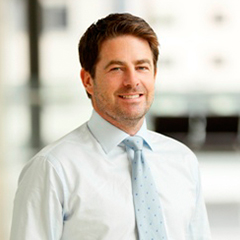 Areas of Expertise
Aesthetic surgery. General plastics. Hand surgery.
About
Education & Experience
Qualifications: MB, BAO, BCH, AFRCSI, MCh, FRCS(plast), EBOPRAS fellow., Dip Health Management.
Experience: Graduate of UCD 1997 basic surgical training – Royal College of Surgeons in Ireland Master of Surgery Higher Degree; – investigating wound healing in a diabetic model. Higher surgical training – Irish National Training Programme in plastic, reconstructive and aesthetic surgery
Clinical Research & Professional Memberships

Awarded Fellowships
Aesthetic fellowship at the McIndoe Surgical Unit at East Grinstead, London. Clinical Hand Surgery Fellowship at The Royal Northshore Hospital, Sydney.
Achievements
Clinical Hand Fellowship Award. Nagor Aesthetic Fellowship Award. Developed and directed the first Anatomical Hand Dissection Course in Ireland, later teaching at subsequent courses. Emergency Management Severe Burns. Course Instructor, British Burns Association. Diploma of Health Management for Doctors, Royal College of Surgeons in Ireland. Master of Surgery, MCh researching Diabetic Wound Healing, presented at the American Association for Academic Surgery, Annual Conference. Phil Vizzard Research Grant. Smith and Nephew Medical Ltd Research Grant. Advanced Trauma and Life Support Certified.
Current Memberships
Irish Association of Plastic Surgeons. American Society of Plastic Surgeons. International Society of Aesthetic Plastic Surgery. Irish Hand Surgery Society. Royal College of Surgeons in Ireland. Irish Medical Council.
Our Services
Mater Private Network offers a comprehensive range of services across all health areas and in a choice of locations. Have a look at our service list and if you don't see what you are looking for, please contact us directly.
Learn more