Mr. Mitchel Barry
Breast Surgery
Secretary contact details
Locations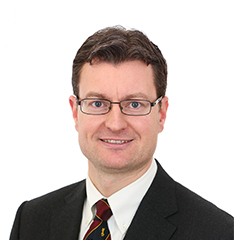 Areas of Expertise
Oncoplastic and reconstructive breast surgery.
About
Education & Experience
Completed 11 years of postgraduate surgical training in Ireland under the RCSI.
Clinical fellowship in breast surgery oncology at Memorial Sloan-Kettering Cancer Center, New York.
Travel fellowship in breast surgery to visit the European Institute of Oncology in Milan.
Special Interests
Breast cancer surgery and breast reconstruction.
Clinical Research & Professional Memberships
88 publications in national and international medical journals.
Higher degree (M.D.) for breast cancer research awarded by RCSI / NUI.
28 presentations at national and international scientific meetings.
Invited reviewer for the Cochrane Breast Cancer Group and for numerous National and International Medical Journals.
Member of the Society of Irish Breast Surgeons and Oncoplastic Breast Consortium.
Clinical lead of symptomatic breast service at the Mater Misericordiae University Hospital.
Higher diploma in quality in healthcare.
Breast surgery representative for the National Breast Tumour Group.
Our Services
Mater Private Network offers a comprehensive range of services across all health areas and in a choice of locations. Have a look at our service list and if you don't see what you are looking for, please contact us directly.
Learn more