Mr. Mihai Vioreanu
Orthopaedics & Sports Medicine
Secretary contact details
Locations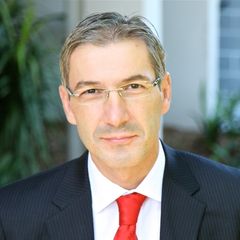 Areas of Expertise
Primary, complex and revision hip and knee arthroplasty. Sports knee surgery (ACL, PCL, multi-ligament reconstruction). Knee joint preservation surgery (high tibial osteotomy, femoral osteotomy). Knee cartilage surgery. Knee meniscal surgery.
About
Mr. Mihai Vioreanu is an internationally trained Dublin-based orthopaedic surgeon with expertise in knee and hip surgery.
After completing his specialist orthopaedic training in Ireland Mihai moved to Vancouver, to sub-specialise in primary, complex and revision hip and knee replacement. Mihai also spent a year in Sydney, performing sports knee surgery with Prof. Leo Pinczewski, one of the world leaders in ACL reconstruction. During the year in Sydney, Mr. Vioreanu has operated on many professional athletes (i.e. rugby, AFL, netball and soccer players) as well as children and adolescents with knee injuries and patients with failed ACL reconstruction requiring revision ACL surgery.
Mr. Vioreanu is dedicated to achieving the best possible outcome for every patient, using an evidence-based approach when recommending treatment. He employs the most effective surgical techniques and technologies, multi-modal pain control protocols, early mobilisation and rapid recovery rehabilitation programs.
Mr. Vioreanu returned in 2014 to Ireland and is now practicing at Mater Private Hospital.
Our Services
Mater Private Network offers a comprehensive range of services across all health areas and in a choice of locations. Have a look at our service list and if you don't see what you are looking for, please contact us directly.
Learn more