Mr. Ian Dooley
Ophthalmology
Secretary contact details
Locations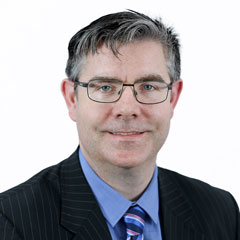 Areas of Expertise
Vitreoretinal surgery. Cataract surgery. Medical retinal disorders.
About
Education & Experience
Mr. Dooley graduated from NUI Galway in 2002. He pursued a full-time postgraduate honours Masters of Science degree in UCD in 2004 and has worked in ophthalmology ever since. During his Basic and Higher Surgical Training, he has rotated through the seven major Irish ophthalmology departments, namely: The Mater Misericordaie University Hospital, The Royal Victoria Eye and Ear Hospital, Cork University Hospital, University Hospital Limerick, University College Hospital Galway, Waterford Regional Hospital and Sligo General Hospital.
Mr. Dooley has completed two years of international surgical fellowships in Vitreoretinal Surgery, firstly at Barts Health in London in 2014 then at the prestigious Royal Victorian Eye and Ear Hospital in Melbourne, Australia.
During this time, he gained extensive experience in the management of retinal detachment, diabetic retinopathy, macular hole, epiretinal membrane (ERM), age related macular degeneration (AMD) and cataract.
Special Interests
His sub-specialty interests are vitreoretinal surgery, cataract surgery and medical retinal disorders.
Clinical Research & Professional Memberships
He is the author of over 30 international research publications including preoperative predictive markers of visual and anatomical outcomes before retinal detachment surgery and diabetic delamination surgery. He also acts a reviewer for more than ten international journals.
Our Services
Mater Private Network offers a comprehensive range of services across all health areas and in a choice of locations. Have a look at our service list and if you don't see what you are looking for, please contact us directly.
Learn more