Dr. Sinead Byrne
Gastroenterology
Secretary contact details
Locations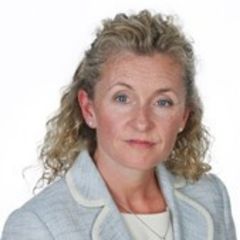 Areas of Expertise
Gastroenterology. Diagnostic and therapeutic endoscopy. Colon cancer screening. IBD and IBS.
About
Education & Experience
Dr. Byrne (MD, MRCPI) graduated from UCD in 1996. She was awarded MD by thesis from RCSI in 2006 and completed specialist training in gastroenterology/GIM in 2006.
Special Interests
Dr. Byrne's main interests are in diagnostic and therapeutic endoscopy, colon cancer screening, inflammatory bowel disease and irritable bowel syndrome.
Clinical Research & Professional Memberships
She completed her advanced endoscopy training in Beth Israel Deaconess Hospital, Harvard Medical School, Boston in 2007.
Our Services
Mater Private Network offers a comprehensive range of services across all health areas and in a choice of locations. Have a look at our service list and if you don't see what you are looking for, please contact us directly.
Learn more