Dr. Roger Byrne
Cardiology
Secretary contact details
Locations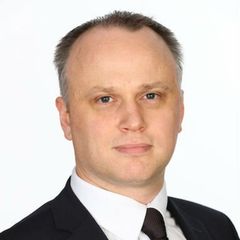 Areas of Expertise
Advanced cardiac imaging. Periprocedural imaging in structural heart disease. General cardiology.
About
Education & Experience
Dr. Roger Byrne B.A., M.B., B.Ch., B.A.O. (Hons).
Dr. Byrne graduated from Trinity College, Dublin, Ireland in 2003. He completed his Basic Specialist Training in Internal Medicine in 2007, and his Higher Specialist Training in Cardiology in 2014. Thereafter, he underwent additional subspecialty training completing an Advanced Cardiac Imaging Fellowship at the Cleveland Clinic, Ohio, USA in 2016. Afterwards, he joined the Mater Private Network specialising in echocardiography, cardiac CT, and cardiac MRI. Since 2020, he has served as head of Cardiovascular Imaging.
Special Interests
Apart from Multimodality Cardiac Imaging including echocardiography, CT, and MRI; Dr. Byrne has a keen interest in Structural Heart Disease including peri-procedural transoesophageal echocardiography. He assists his interventional cardiology colleagues in the Mater Private Hospital Structural Heart Disease programme, which includes mitral valve, and most recently, tricuspid valve percutaneous edge to edge repair in 2022.
He is involved in cardiology teaching, and together with his imaging cardiology colleagues, sponsors an Advanced Cardiac Imaging Fellowship in Mater Private Network, Dublin for trainee cardiologists.
Clinical Research & Professional Memberships
Dr. Byrne participates in the research activities of the Cardiovascular Research Institute Dublin.
Learn more about our Advanced Cardiac Imaging Services
Catheterization Laboratory trailer, Mater Private Network Heart and Vascular Centre
Our Services
Mater Private Network offers a comprehensive range of services across all health areas and in a choice of locations. Have a look at our service list and if you don't see what you are looking for, please contact us directly.
Learn more