Dr. Khalil Alnajjar
Haematology
Secretary contact details
Locations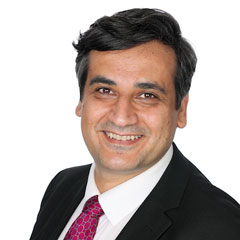 Areas of Expertise
Anemia. Lymphoma. Myeloproliferative disorders. CLL.
About
Special Interests
Dr. Khalil Alnajjar is a Haematology Consultant at Mater Private Hospital in Dublin with a diverse experience in large oncological centres in Ireland and other European countries.
Clinical Research & Professional Memberships
He is a member of The British Society for Haematology and The European Haematology Association.
Our Services
Mater Private Network offers a comprehensive range of services across all health areas and in a choice of locations. Have a look at our service list and if you don't see what you are looking for, please contact us directly.
Learn more