Dr. Joseph Galvin
Cardiology
Secretary contact details
Locations
Dublin | Hospital
North Dublin | Day Hospital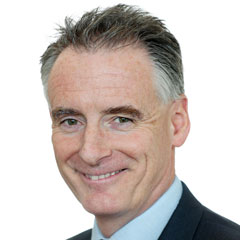 Areas of Expertise
Cardiac arrhythmia. Catheter ablation. Electrophysiology. Device therapy. Interventional cardiology. General cardiology. Genetic and family screening.
About
Education & Experience
Dr. Galvin trained in RCSI, Dublin, as well as New York State, Vermont and Boston.
Special Interests
Dr. Galvin's special interests include syncope, sudden cardiac death and its prevention, catheter ablation of cardiac arrhythmias, inherited cardiac diseases and cardiac genetics.
Our Services
Mater Private Network offers a comprehensive range of services across all health areas and in a choice of locations. Have a look at our service list and if you don't see what you are looking for, please contact us directly.
Learn more