Dr. Hafiz Hussein
Cardiology
Secretary contact details
Locations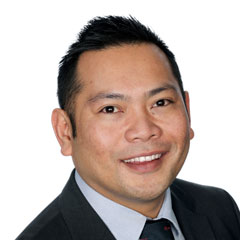 Areas of Expertise
Interventional cardiology. Cardiac imaging. General cardiology, Complex coronary interventions. Intravascular imaging. Echocardiography. CT angiography.
About
Education & Experience
Dr. Hafiz Hussein graduated from UCD medical school in 2002 and was awarded his MRCPI in 2006. His foundational training in cardiology saw him rotate through hospitals in Cork and Dublin, culminating in fellowship training in Beaumont Hospital. He has trained extensively in interventional cardiology with a special interest in interventional imaging. He has participated in several trials and registries during his tenure as fellow and consultant.
Special Interests
Dr. Hussein's specialist area of interest focuses on all aspects of interventional cardiology, particularly PCI, coronary physiology, coronary imaging, chronic total occlusions and structural cardiology, in particular left atrial appendage occlusion.
Clinical Research & Professional Memberships
He is a member of the European Association of Percutaneous Cardiovascular Intervention (EAPCI), and the European Society of Cardiology.  Dr. Hussein has been an investigator in numerous international clinical trials/registries and has an active involvement in the development of medical devices for structural intervention.  
Catheterization Laboratory trailer, Mater Private Network Heart and Vascular Centre
Our Services
Mater Private Network offers a comprehensive range of services across all health areas and in a choice of locations. Have a look at our service list and if you don't see what you are looking for, please contact us directly.
Learn more