Dr. Emily Ho
Cardiology
Secretary contact details
Locations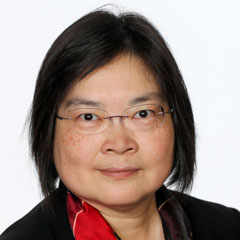 Areas of Expertise
Advanced cardiac imaging. General cardiology.
About
Education & Experience
Qualified in UCD, 1992. Specialist training in cardiology and advanced cardiac imaging in Dublin, King's College Hospital London and Queen Elizabeth Hospital Birmingham. Dr. Ho returned to Ireland having worked in the NHS for 10 years.
Special Interests
General cardiology, valvular heart disease, cardiomyopathies. Advanced cardiac imaging echocardiography, cardiac MRI and cardiac CT.
Catheterization Laboratory trailer, Mater Private Network Heart and Vascular Centre
Our Services
Mater Private Network offers a comprehensive range of services across all health areas and in a choice of locations. Have a look at our service list and if you don't see what you are looking for, please contact us directly.
Learn more