Dr. Conor Hearty
Anaesthesia, Pain Management
Secretary contact details
Locations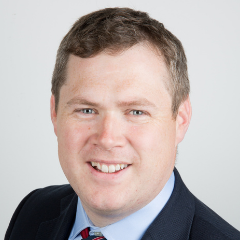 About
Education & Experience
Dr. Conor Hearty obtained his undergraduate degree from UCD in 2001. He subsequently completed his anaesthesia training in Ireland in 2011 following a short career in General Medicine in 2002. During his anaesthesia training he developed a sub-specialty interest in pain medicine which led to an interventional fellowship at St James' Hospital in 2008. He was appointed as a consultant in anaesthesia and pain medicine at the Mater Misericordiae University Hospital and Cappagh National Orthopaedic in 2012, after completing a further Pain Fellowship at the Royal Adelaide Hospital in South Australia in 2011. He was involved in the development of techniques for cancer pain management and is a regular contributor to acute pain practice. Dr. Hearty completed the Australian and New Zealand College of Anaesthetists (ANZCA) Pain Faculty Examinations in 2011.
Clinical Research & Professional Memberships
Since his appointment at the Mater Misericordiae University Hospital he has championed the ACT (acceptance and commitment therapy) pain management programme and is currently involved in ongoing research in this arena. Dr. Hearty is an examiner with the Faculty of Pain Medicine for the Pain Management Diploma. He is a member of the World Institute of Pain, the International Association for the Study of Pain (IASP) and a Fellow of Interventional Pain Practice (FIPP). He is Honorary Secretary of the Faculty of Pain Medicine of the College of Anaesthetists, a group that seeks to promote pain medicine as a specialty nationally and internationally.
Our Services
Mater Private Network offers a comprehensive range of services across all health areas and in a choice of locations. Have a look at our service list and if you don't see what you are looking for, please contact us directly.
Learn more