Dr. Ashraf Beshir
Gastroenterology
Secretary contact details
Locations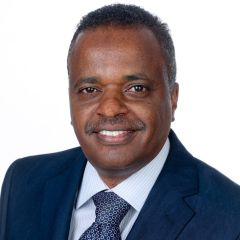 About
Education & Experience
Dr. Ashraf Beshir is a Consultant Gastroenterologist at Mater Private Network in Dublin.
Following graduation from Sudan, Dr. Beshir moved to Ireland in 2004 to complete his training, during which time he worked in several hospitals including Galway University Hospital, Beaumont hospital and St. James Hospital Dublin.
He completed his training in gastroenterology in June 2016, after which Dr. Beshir moved to United Kingdom to work as consultant gastroenterologist in the NHS. He returned to Ireland and joined Mater Private Network in July 2023.
Special Interests
Diagnostic and therapeutic OGD and colonoscopies. General gastroenterology, Inflammatory bowel disease and general hepatology.
Our Services
Mater Private Network offers a comprehensive range of services across all health areas and in a choice of locations. Have a look at our service list and if you don't see what you are looking for, please contact us directly.
Learn more