Dr. Aizuri Murad
Dermatology
Secretary contact details
Locations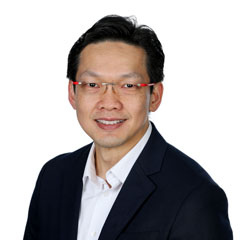 Additional Services
Dr. Murad offers a rapid access skin cancer screening and treatment and mole check clinic with appointments offered within two weeks of referral and quick access to surgery if required.
Areas of Expertise
Dermatological surgery. Scarring alopecia. Full body screening. Skin cancer. Scalp and hair disorders. Cryotherapy.
About
Education & Experience
Dr. Aizuri Murad (MRCS, FAAD, FRCP (UK), FRCPI) is a consultant dermatologist with special interest in skin cancers, dermatological surgery and hair disorders (alopecia). He worked and trained as a general surgical resident and was later awarded memberships of the Royal College of Surgeons of Edinburgh and Glasgow. Subsequently, he started his basic specialist training with the Trinity College medical scheme and awarded membership with the Royal College of Physicians of London. He then completed the dermatology residency (specialist) training programme with the Royal College of Physicians of Ireland.
He undertook a fellowship in procedural dermatology, micrographic surgery and cutaneous oncology at the world-renowned Cleveland Clinic. He resumed his work at the Cleveland Clinic as an international scholar with the Hair Research Society and completed a mentorship program on therapeutics and dermatopathology in hair disorders. He had gained clinical experience, undertook research projects and had published his work during his time there.
He is currently Associate Clinical Professor and Senior Clinical Lecturer with University College Dublin, School of Medicine where he continues his passion and interest for research and education in surgery for skin cancer and scarring alopecia in close partnership with the Cleveland Clinic Foundation.
Professional Memberships/Fellowships
American Academy of Dermatology
British Association of Dermatologists
Irish Association of Dermatologists
North American Hair Research Society
British Society for Cutaneous Allergy
Our Services
Mater Private Network offers a comprehensive range of services across all health areas and in a choice of locations. Have a look at our service list and if you don't see what you are looking for, please contact us directly.
Learn more