3rd May 2023
Mater Private Network Invests €3 million to Increase Capacity in Dublin Radiology Services
Mater Private Network continues to pave the way for the future of healthcare through consistent investment in leading technology across its network of facilities here in Ireland.
Today, Mater Private Network celebrates the commissioning of a new CT scanner in its Radiology Department on Eccles St. This new state-of-the-art equipment, produced by Siemens, is a core element of a significant radiology investment programme to the value of €3 million.
Until now, Mater Private Network's diagnostic imaging services in Dublin has been performing 300-350 CT scans per week; this new CT scanner will deliver a two-fold capacity increase for CT scanning, with waiting lists virtually eliminated as a result. Patients will also benefit from the cutting-edge technology, which gives excellent image quality and reduces the radiation dose to the lowest possible level. With the opening hours for radiology services now extended into the late evening and running 7 days a week across the three Mater Private Dublin facilities, this also helps to address the challenge of long waiting lists that exists nationally, and greatly improves access for patients for diagnostic imaging.
This transformational project has been supported by a robust, and highly successful recruitment campaign which has seen the Mater Private Network Radiology team increase by 30% and bringing a range of international expertise across the Dublin facilities.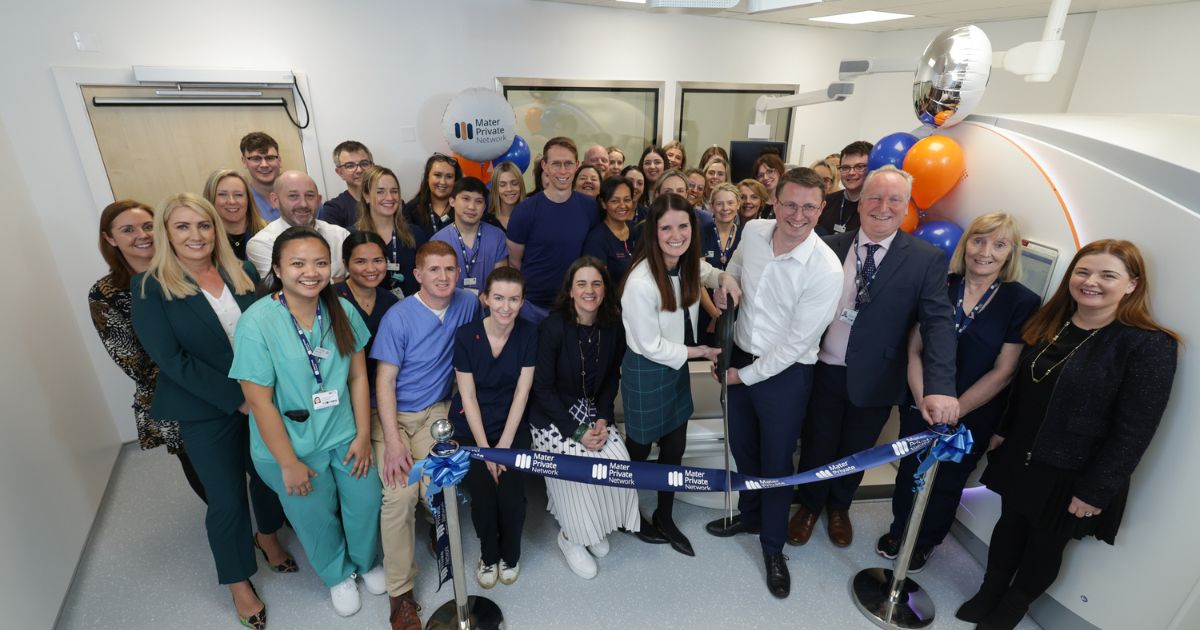 Celebrating the commissioning of the new CT scanner, Prof. Peter J. MacMahon, Director of Radiology at Mater Private Network in Dublin, commented:
"I am particularly excited about this development and what it means for our patients. Thanks to this new CT scanner, we will be able to diagnose and treat more patients than ever before with our multidisciplinary team of highly skilled of professionals. This is a fantastic step forward for Mater Private Network. We are committed to staying at the forefront of medical technology so that we can continue to deliver the best possible care to those who trust us with their health".
Bernard Bonroy, Radiology Services Manager, Mater Private Network, has said:
"We are proud to be able to offer an enhanced service from our Radiology Department here in Dublin. Recruiting the right team to ensure we could provide this enhanced service was our north star when working on this project, and I am delighted to share that this has led to a 30% increase in radiography staff across our Dublin sites. Our team at Eccles St. is best in class and we strive to ensure seamless patient care for those who pass through our doors".